Just how thin do you want your tablet to be? Is 7.7mm thin? Well, that's exactly what Toshiba promises with its new Toshiba Excite X10 which it's showcasing at the Consumer Electronics Show this week.

As well as being ultra slim, it's also lightweight at 0.54kg and features a 10.1 inch (1280x800 resolution) IPS display, a 1.2GHz TI OMAP 4420 dual-core processor, 1GB of RAM and two cameras (five megapixel and two megapixel.) It also sports built-in speakers, a micro-HDMI, micro-USB 2.0, and a microSD card slot.

Due to be released this quarter, priced at $529 for the 16GB and $600 for the 32GB version in the US, it's currently unknown whether the Toshiba's new slate will sport the new Android operating system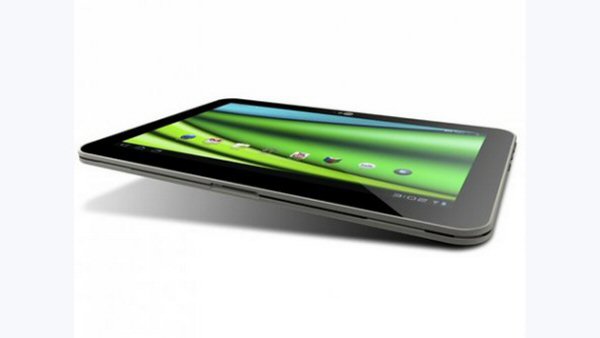 The Excite 10 is a very nice looking tablet, but with the quad-core Transformer Prime currently available at around about the same price, Toshiba is probably a little ambitious with its price point. Nonetheless, it's a move in the right direction for the Tokyo based manufacturer, who has so far failed to penetrate the tablet market.