Phones 4U announced over the weekend that it had gone into administration due to the termination of its only remaining contract with mobile operator EE. However, new sources close to the situation (via the Financial Times) have claimed that EE and Vodafone are in talks to acquire parts of the company. This same two firms withdrew their support for Phones4U in the past few weeks.
Rob Hunt, one of three joint administrators at PwC confirmed that Phones 4U is in talks with three parties to acquire "a combination of a proportion of stores, the people and some of the stock". However, he would not reveal the identity of the companies.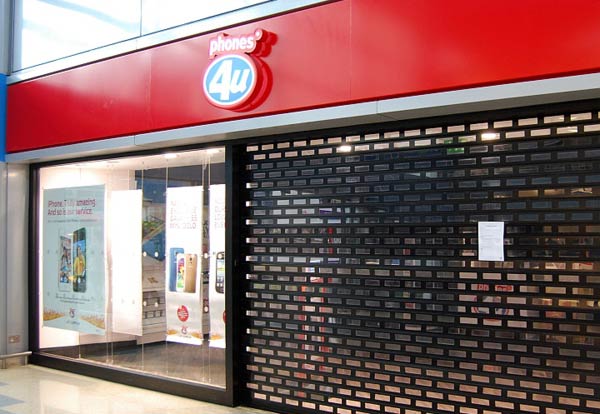 EE and Vodafone are said to have spoken to the administrator separately regarding purchasing stores, staff and stock of Phones 4U, whilst high street electronics retailer Dixons Carphone is also working on a deal to take on 800 staff from the company to work in its own stores. Phones4U's demise has put 5,596 jobs at risk. The Phones 4U administrator has agreed a wavier with Dixons Carphone on an agreement which previously prevented poaching from rival companies.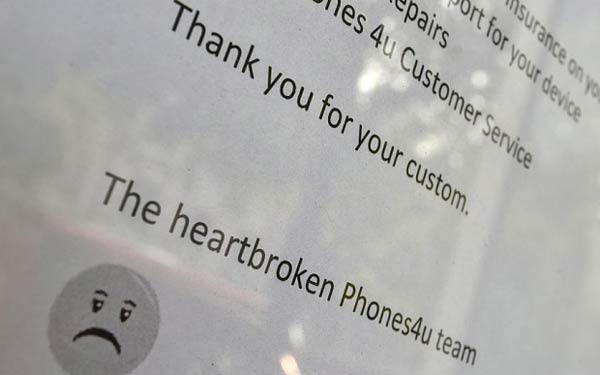 Dixons Carphone may also be considering buying some of Phones 4U's 550 standalone stores, and even the company's brands. The Financial Times source points out that EE could be purchasing anywhere from "a handful" to 80 of the stores, saving the jobs of those current employees along with the acquisitions.
Both EE and Vodafone were in talks about pursuing a joint 50:50 takeover of Phones 4U as recently as two months ago, reports Sky News, although the plans were abandoned in the end. The two companies deny that they are to blame for the collapse of Phones 4U, with a Vodafone spokesperson highlighting that "the decision to terminate our contract with them was made independently by the UK management team on purely commercial reasons following extensive negotiations."
Meanwhile we hear that staff at Phones 4U await daily decisions on whether money has been secured to cover wages for another day.