South Korea has already got a fantastic reputation for both wired and wireless broadband speeds (and great kimchi). Forging forward with further improvements today the country's largest mobile network, SK Telecom Co., announced plans to launch a service which is four times faster than its existing 'regular' 75Mbsp LTE mobile broadband.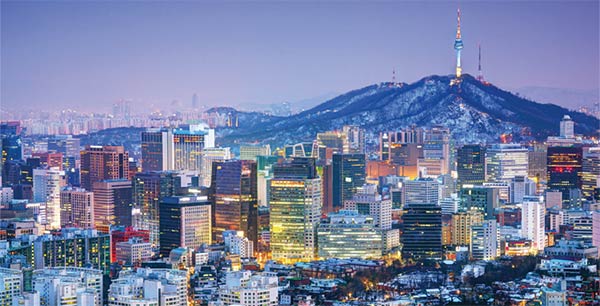 Seoul: dominated by super-speed internet transmitters
SK Telecom's '3band LTE-Advanced' service will roll out towards the end of 2014. Actually it sounds like the service is simply waiting for smartphone support to be ready. The new LTE 'standard' doubles previous speed champ LTE-Advanced (LTE-A) speeds to 300 Mbps by aggregating "more than two frequency bands" (3 perhaps?), reports Yonhap News Agency (via TNW).
Yonhap quoted some impressive statistics to illustrate the speed of SK Telecom's upcoming mobile internet service; for instance users could download an 800-megabyte film in 22 seconds using '3band LTE-Advanced'.
While we have just heard of the technology implementation schedule today, TNW reports that SK Telecom will be demonstrating it in use at the MWC 2014 in Barcelona next month. So perhaps there will be a smartphone model launched at MWC with this '3band LTE-Advanced' support built in. (Something probably from Samsung or LG, would be a reasonable guess.)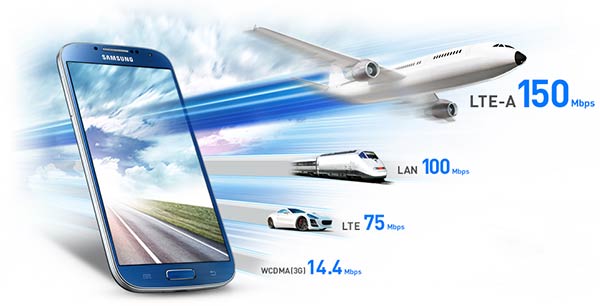 Can someone pass me the space rocket clip-art CD please?
Of course, as with anything in the mobile world, there's faster stuff on the way. Yonhap says SK Telecom is also testing 4-band and 5-band LTE-A services for even faster speeds.
(For UK dwellers reference EE's double speed 4G is "up to 60Mbps").