There's no app for that
We almost overlooked this press release, but we this story is worth bringing attention to as much for its symbolic significance as for the product itself.
Online travel agent ebookers has launched a new mobile version of its website. Big deal, you may think, as did we, but the significance of this site is its claim to be the first to offer full booking functionality via a mobile device, and any mobile device with a web browser at that.
In many ways this is preferable to the current trend of writing an app for everything you might want to do on a smartphone, as it's platform agnostic and doesn't require anything to be preinstalled.
While it would be nice to claim the kind of jet-setting lifestyle that may require us to book flights on our mobile phones because we're simply too busy to get to a PC, that's not the case. If we were, however, the ebookers mobile site looks pretty handy.
Accessing it via and Android 2.2 device (HTC Desire HD) it was very clearly optimised for mobile, and putting in a set of itinerary parameters was very easy. The search was quick (although it was on Wi-Fi) and the results clear and easy to sort. Progressing through to completing the booking was looking pretty straightforward before we got bored of putting our details in.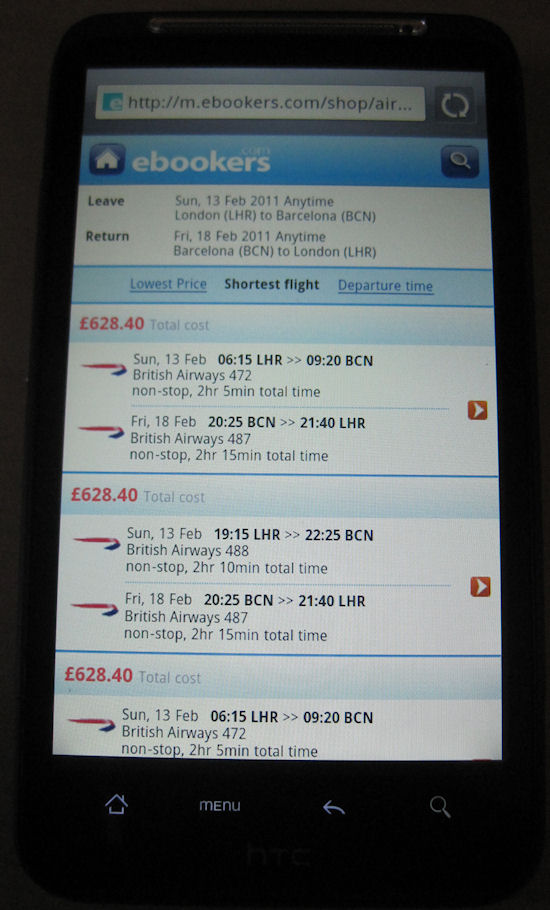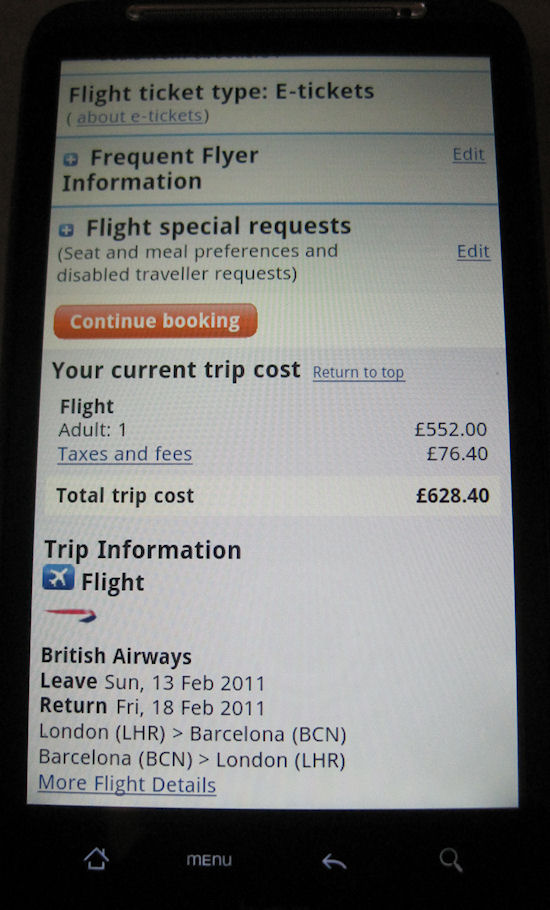 "If you're on the move or already at your destination, simply take out your mobile phone and you will have full access to our entire inventory," said ebookers president Tamer Tamar. "That is why we have heavily invested in developing an easy to use, reliable and safe mobile website that allows our customers to do everything they can do on our regular site and continue to book easier and travel happier."
It will be interesting to see if mobile websites come back into fashion, especially for existing online giants.