At the Swatch annual news conference yesterday the firm's CEO announced that the company was working on the development of a "revolutionary battery". This battery would be used in its smartwatches and the resulting devices wouldn't require charging for around six months. The Swatch CEO also said that the company would make the battery tech available to the automobile industry.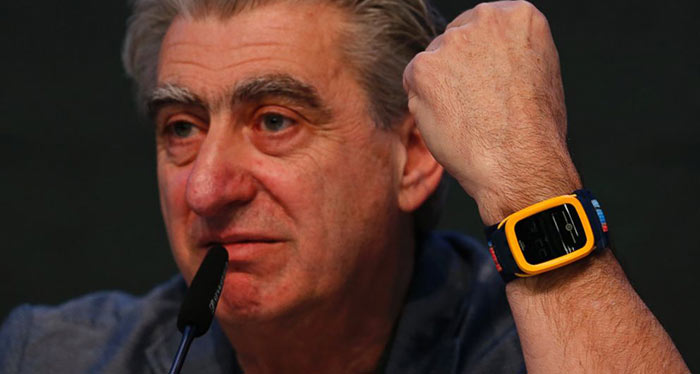 Many of our compact electronic devices suffer from limited battery life. It's common for a smartphone battery to last not much longer than a day. Smartwatches, with their miniaturised components, including battery pack, can offer even less stamina. While the Apple Watch, for example, is said to offer up to 18 hours of battery life, it can be drained in as little as 2.5 hours of active use. This experience isn't optimal for a wristwatch, prior examples of which people were used to replacing the batteries in after several years of use.
Swatch CEO Nick Hayek thinks that current smartwatch battery life isn't good enough. Luckily for the Swiss firm its research into longer lasting batteries sounds to have made some good progress as the CEO made the above claims about the revolutionary battery in development.
"Whoever brings a battery for a smartwatch to the market that you don't need to charge for six months has a competitive advantage," Hayek told Swiss weekly Handelszeitung in an interview yesterday. "We're working intensively on this problem with our research group Belenos and battery producer Renata. Next year we will come to the market with a revolutionary battery, not only for watches but also for automobiles."
If the battery really offers six months battery life in smartwatches of comparable energy consumption to the likes of the recent Apple, LG and Samsung smartwatches it really will be revolutionary. Swatch plans to debut devices with the new battery in 2016. I hope it also gets deployed in smartphones, laptops and cars in the not-too-distant future.