Images and specifications for the LG Optimus 3D II (aka CX2) have apparently been leaked, revealing an updated processor, new screen and a slimmer chassis than its predecessor.

According to Pocketnow, the LG Optimus 3D II will run on Texas Instruments 1.2GHz dual-core processor and feature a brand-new display, upgraded from the original phone's 4.3in WVGA screen.

The touchscreen for the new smartphone will still be the same size, but apparently it will now feature a NOVA Display, a new energy efficient technology by LG that ramps up the brightness of the screen to make it visible in all conditions and from multiple viewing angles.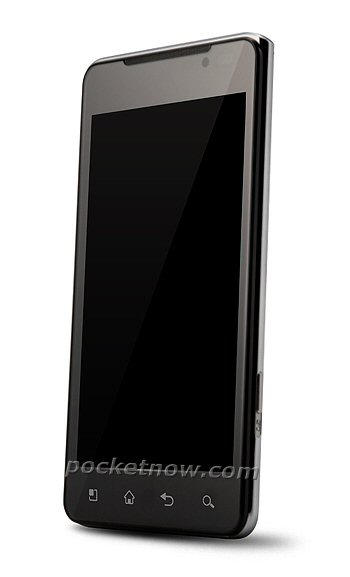 The device is said to be 2mm thinner than the previous model and will come equipped with NFC technology for touch payments. The phone will also feature DLNA-capable 802.11b/g/n Wi-Fi, Bluetooth 3.0 and a 5 megapixel front-facing camera capable of recording HD 3D video. Unlike its predecessor, the 3D II will also be able to convert 2D objects to 3D.

The successor to the LG Optimus 3D is expected to be revealed in all its glory at the Mobile World Congress, which kicks off on the 27th February in Barcelona.

Source: Pocketnow