Last night Apple announced its financial fourth quarter 2013 results. Headline figures show that the company revenue was $37.5 billion making a quarterly net profit of $7.5 billion. Looking at headline sales figures Apple sold 33.8 million iPhones, 14.1 million iPads and 4.6 million Macs during the quarter.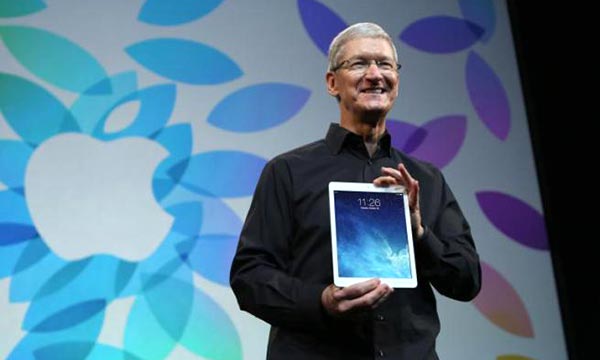 A year ago (Q4 2012) Apple's revenue was $36 billion and net profit of $8.2 billion. Yet in that quarter it sold less iPhones and iPads; with sales totalling 26.9 million and 14.0 million respectively. Apple's latest results statement says "Gross margin in the most recent quarter was 37 percent compared to 40 percent in the same period a year ago," so basically it sold more of its lower margin models.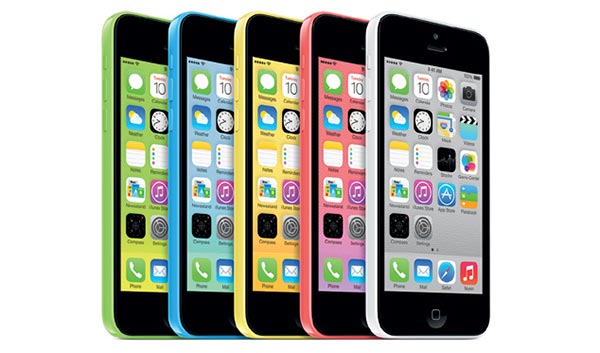 Apple's CEO, Tim Cook, was upbeat in his statement "We're pleased to report a strong finish to an amazing year with record fourth quarter revenue, including sales of almost 34 million iPhones." Indeed lots of new Apple products have come out in recent weeks. In the post results earnings call Cook hinted at "new product categories with significant opportunities," to come in the new year, reports the FT. It is thought that he is talking about new wearable tech coming from Apple and perhaps a stronger push into the living room with TV and home entertainment devices.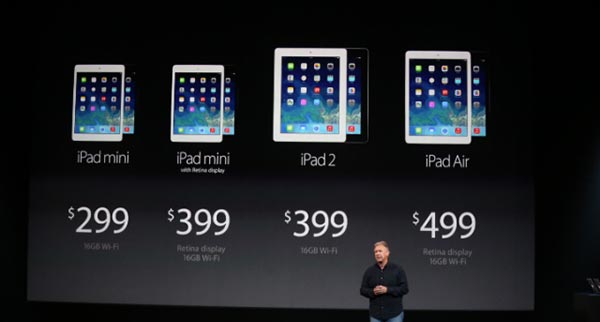 New iPad shortages? It's not clear.
There were rumours before its launch that the iPad Mini 2 would be in short supply due to tight supply of the necessary screens. The new smaller Apple tablet will be made available late November and at the earnings call Cook admitted "it's unclear whether we will have enough for the quarter or not." The iPad Air goes on sale on Friday and may also be a sell out, "it's not clear that everyone who wants one will be able to find one," said the Apple CEO.