Apple mobile device owners can expect to be alerted of an update today for their modern iDevice. The global rollout of iOS 7 has now started. The new operating system has been heralded as "the biggest change to iOS since the introduction of the iPhone" by Apple CEO Tim Cook and Apple's design chief Jonny Ive said the update took the OS in an "important new direction." Meanwhile some Apple enthusiasts have already formed queues in anticipation of the iPhone 5S and iPhone 5C retail availability.
iOS 7 highlights
You might already have downloaded and upgraded to iOS 7 on your supported iDevice. (It's not made itself available on the iPad in my house as yet.) So what are the headline features an iDevice user will gain from the iOS 7 upgrade?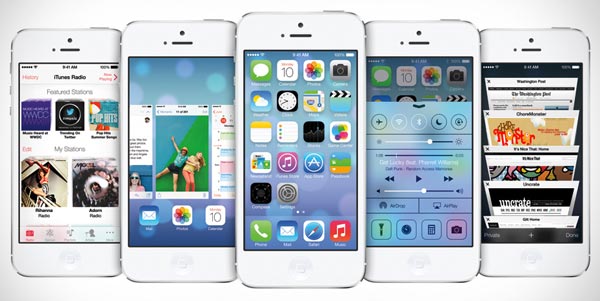 New look: Apple has redesigned the OS with a flatter and simplified look. Versions of the OS from 1 through 6 were littered with drop shadows, textures, gradients and skeumorphs. Apple has now binned the majority of that design fluff. You will notice these changes as soon as you get to the new system lock screen. Standard app icons and system fonts are also all changed in line with the new aesthetic. However Apple still uses some depth effects and translucency to make layers within the OS elements.
Control: The new Control Centre will allow iOS 7 users to "Do what you need to do. Quick." As well as controls for Airplane mode, Wi-Fi, Bluetooth, Do Not Disturb and Screen Rotation Lock, Apple implements brightness and volume sliders into Control Centre. Furthermore AirDrop and Airplay can be instigated from here and four quick access icons are configured to launch the torch, timer, calculator and camera. Control Centre is accessed with a simple swipe upwards on any screen.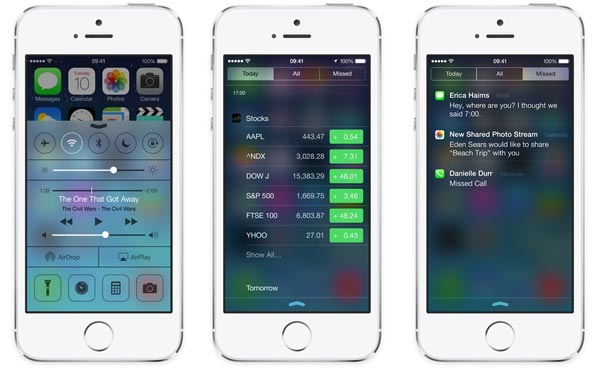 Notifications: Using a simple swipe down, again from any screen, iOS 7 users can access the new Notification Centre. This new feature lets you know about all your new mail, missed calls, to-dos that need doing and more - in one place. There are three tabs available to sort events for 'today', 'all' and 'missed'. The Notification Centre can also show data that is important to you like weather, stocks or calendar events.
Other updates: Many other iOS 7 updates focus upon the imaging capabilities of your iDevice. There's a new camera app which "puts all your shooting formats - still, video, panorama and now square - front and centre". There's a lot of new filters installed by default and a new Photos app to provide "faster, easier and more delightful ways to scroll down memory lane". Siri also has a new look and capabilities; it is said to be faster and it checks more sources for information. Helpfully Siri can also take on more tasks like returning calls, playing voicemail and adjusting screen brightness.
iOS 7 is available as a free upgrade to users of the iPhone 4 and newer models, tablets including the iPad 2 and newer, iPad mini and iPod touch (fifth generation).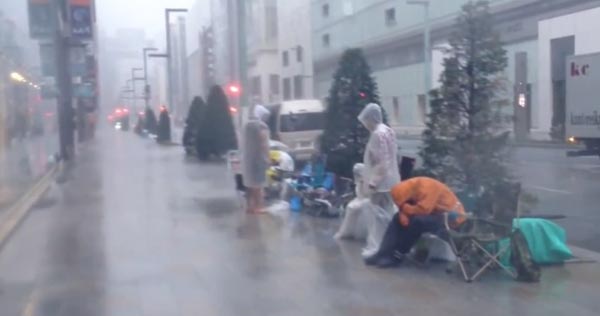 Queues
The iPhone 5S and 5C were launched last week and will be available from this Friday. The new smartphones have received glowing praise and reviews from the usual channels but many industry analysts and investors responded to the newly launched products with a collective sigh. However the ritual queues outside Apple Stores have already started. In Tokyo Apple devotees have been queuing whilst the city was hit by a powerful Typhoon. In London an enterprising student, at the front of the queue in Regent Street, is expecting to be offered a four figure sum for his place later in the week.