An analyst with background information coming from a "tech-supply chain company", gained in a recent trip to both China and Taiwan, says that the next Apple iPhone will be available in several screen size variants at a corresponding range of price points.
Brian White, an analyst for Topeka Capital Markets made the assertion in a note to investor clients on Tuesday. Specifically he said "Essentially, we believe Apple is coming around to the fact that one size per iPhone release does not work for everyone and offering consumers an option has the potential to expand the Company's market share".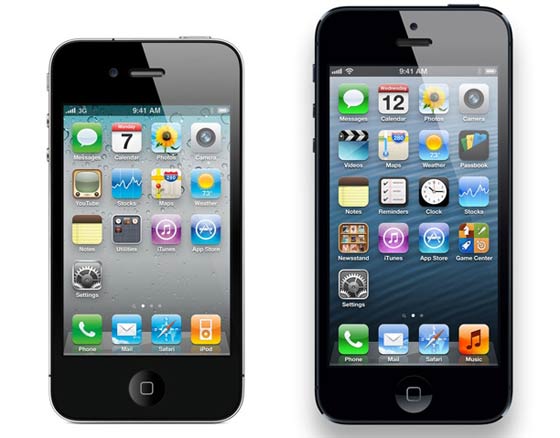 The iPhone 4S and the iPhone 5

Not for $200 or less
The new range will indeed include at least one offering that could be described as a "lower priced iPhone" however White thought that anyone expecting a new iPhone for under $200 would be disappointed. "Apple's low cost iPhone will price at about $300 to $350, the firm believes. We believe this price point is reassuring for investors that Apple wants to expand its market reach with consumers in developing countries such as China; however, the Company will also manage its margin profile and brand appropriately," explained White in his note. The new iPhone 5S range is expected to debut in July.
People don't always want smaller devices to be less powerful
An interesting question that White didn't expand upon is; what are the new sizes on offer going to be? C-net speculates that Apple will produce three sizes; one smaller and one larger than the current iPhone 5's 4-inch screen standard. This makes sense as it is always said that Apple likes to re-use similar components. So we may well have a new iPhone 4 sized smartphone, a new iPhone 5 sized smartphone and a bigger one around 4.5-inches or so. The last and largest screen size would be useful for Apple to put into the fray as most flagship Android smartphones are approaching screen sizes of 5-inches.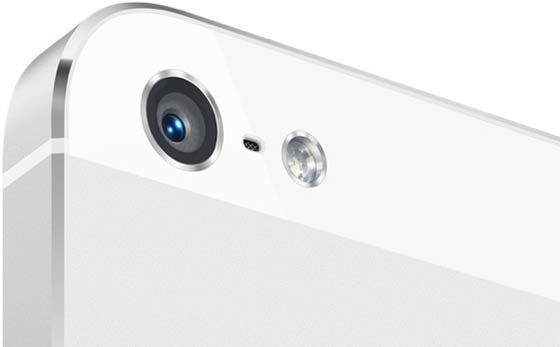 It would be an interesting proposition if Apple were to offer three different screen sized smartphone under the iPhone 5S moniker, especially if the rest of the hardware spec remained roughly the same. I think this is often what Samsung customers want of the Galaxy S-mini variants, yet Samsung always cuts down a lot more spec than just the screen size. This could be a neat answer for Apple to combat chief rival Samsung's product proliferation.
Naming quandary
Finally, it's not a vitally important thing but I'm left thinking about how Apple could name a range of new iPhone 5S devices. I think they will follow the naming method of the various iMacs and MacBooks. So we could have the 4-inch iPhone 5S and the 4.5-inch iPhone 5S etc. Every buyer, even of the cheapest model, could still claim they own an iPhone 5S.