Google has announced that its Google Maps for iOS app has been downloaded more than 10 million times within 48 hours of its release. Apple's own maps app debuted in its most recent mobile OS release iOS 6, and led to the PR disaster known as Mapgate. Apple Maps was meant to usurp Google Maps and improve upon it but mainly grabbed headlines for providing life threatening inaccuracy, poor imagery and bizarre 3D renderings.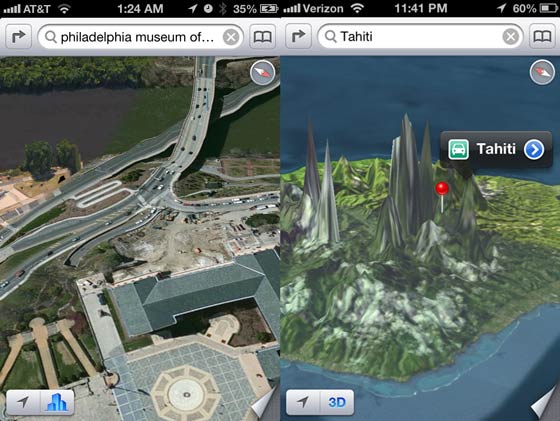 The quality of Apple Maps riled users
Google's Jeff Huber, SVP of Commerce and Local announced via his Google+ page that Google Maps for iPhone has achieved "More than 10 million downloads in less than 48 hours after release!" He wrote that "We're excited for the positive reception of Google Maps for iPhone around the world. Congratulations to the Maps Team on the recognition for the passion and hard work they poured into it, for this release and over the last 7+ years." Huber went on to thank early downloaders and welcomed feedback on the new app. A comment highlighted below Huber's news post read "Awesome work! Show them how it's really done. It is obvious they (Apple) cannot build a whole mapping system overnight".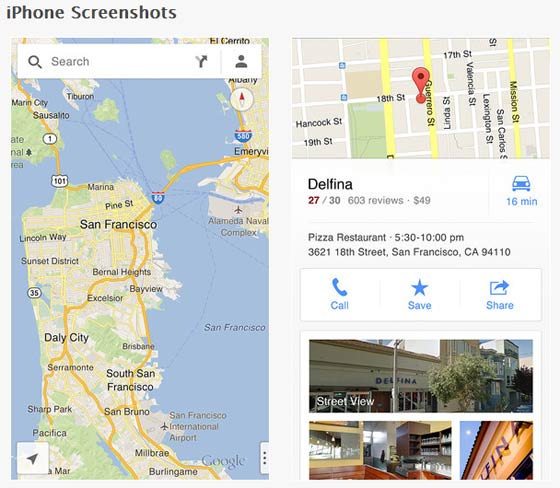 The new Google Maps app for iOS

For now Apple, tail between legs, will accept the Google Maps app upon its new iOS devices but analyst Ezra Gottheil, talking to Macworld believes that such is the potential value of customers using maps that Apple will in the future, again remove the Google Maps app from iTunes or hobble it in future iOS releases. This will most likely happen when both Apple's Maps app matures (so as not to cause a repeat Mapgate uproar) and the value of location-based advertising increases.
Now Google Maps, a free download, is sitting at the top of the Apple App Store downloads chart and should remain there for a while. Meanwhile work on the iPad optimised version of Google Maps continues for launch next year.