The Bluetooth Cortana Button, made by Satechi, is now available for purchase. For those who find clicking an on-screen icon, pressing two keys (Windows + S) and other Cortana invoking methods inconvenient or tiresome the button provides one-touch access to Microsoft's digital assistant on Windows 10 devices or Windows Phones with Cortana.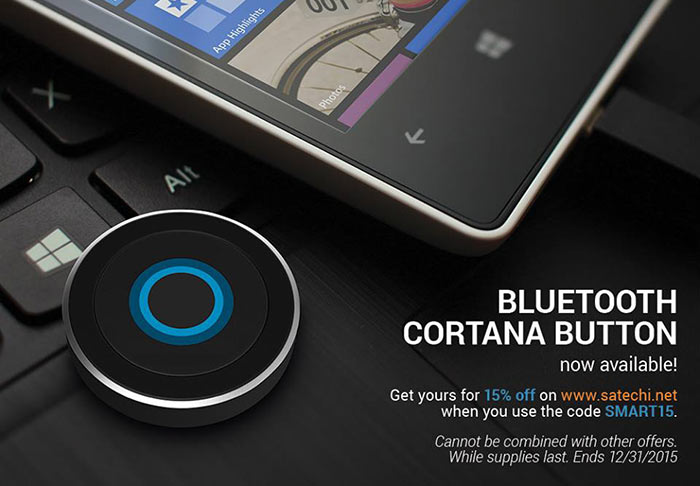 Satechi says the Cortana Button is particularly useful for those who don't want to use the 'Hey Cortana' feature, which is said to drain the battery of your device. It is useful if your device is out of reach, such as in your pocket, purse or in the car, for example. Users can attach the button to their keychain, steering wheel, or dashboard to safely and conveniently access the device when it's out of reach, says the firm.
As a reminder, Cortana can do quite a lot of tasks for Windows users by interpreting natural language commands; it can schedule calendar events, appointments and reminders, check weather, send texts and more, quite reliably.
A pin-sized recessed button on the rear of the Satechi Cortana Button allows it to pair with the device you choose. No special apps or additional software is required to use it. The device has a range of up to 40ft and a battery life of up to two years. The Cortana Button is available now priced at $23.99 and includes a mount for your steering wheel or handlebars.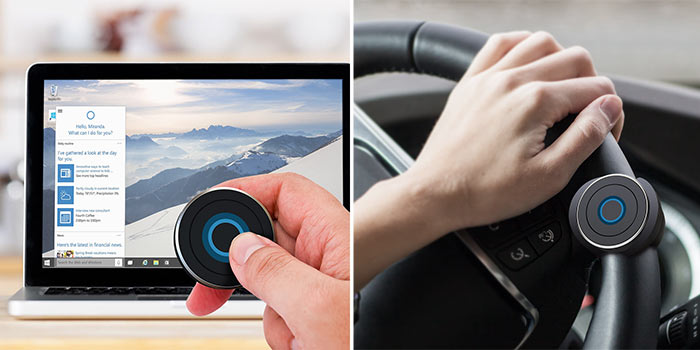 This isn't the first Bluetooth Button made by Satechi. The firm has other "reliable and fun Bluetooth products to make your life simpler" including a Media Button, Shutter Button, Home/Siri Button.