UK mobile operator EE has announced a new initiative which it humorously suggests will provide 'power to the people'. Basically, the mobile operator will provide all its customers a free EE Power Bar. This portable smartphone charger can be charged up at home and/or swapped for a fully charged Power Bar in any of EE's stores.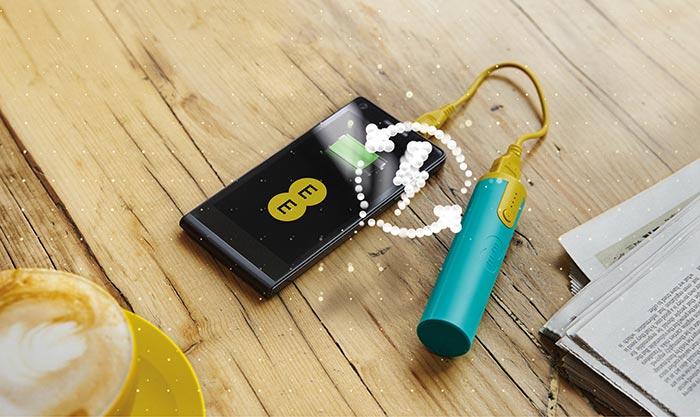 Pippa Dunn, Chief Marketing Officer EE, said: "Almost everyone's experienced the frustration associated with running out of battery and it always seems to happen when you need your phone the most. With EE Power, we're trying to help by giving our customers a Power Bar that can simply be swapped for a fully charged one at any of our stores, at any time, for free."
EE commissioned YouGov research data suggests that 60 per cent of people cope with a smartphone that doesn't provide a full day of charge. Also it found that more than half of smartphone users wished there were more ways/places to charge their devices while out and about.
The new scheme will kick off "in the coming weeks," and has been dubbed 'EE Power'. To qualify for the freebie you need to be an EE customer on a 30 day, 12, 18 or 24 month mobile or fixed line and broadband plan. PAYG customers are eligible if they have been with EE for at least three months. Finally, if you aren't an EE customer but would like to join EE Power you can do so for a one-off fee of £20.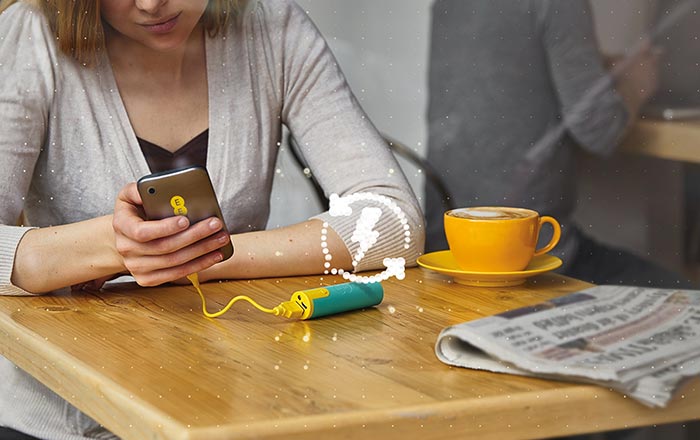 If you are one of the above qualifying customers then you can pick up a Power Bar at any EE store after getting your unique code via text (35p). Mobile customers must text POWER to 365. Broadband customers must text JOIN plus their EE landline number to 60005 and follow the instructions provided.
The free EE Power Bar has the following specs:
Capacity of 2600mAh – which is enough to charge a typical smartphone once
The EE Power Bar is rechargeable and has a guaranteed life of 500 charges
It features charging indicator lights that will show how much charge is in the power bar
It features an LED torch
It includes a micro USB lead that will be used to charge bar but also to charge the phone from the bar
It takes approximately 4 hours to charge the power bar from flat to full