Smartwatches and other wearable technology, at least as a topic, seem to have gone off the boil. Perhaps the devices that were delivered, and are still going through iterative improvements, simply haven't got there yet. No compelling use, or killer app, seems to be present to elevate wearable use to people who are already carting around smartphones with 5-inch plus screens. However, smart wearables do seem to have gained a foothold for in medical and activity / fitness circles.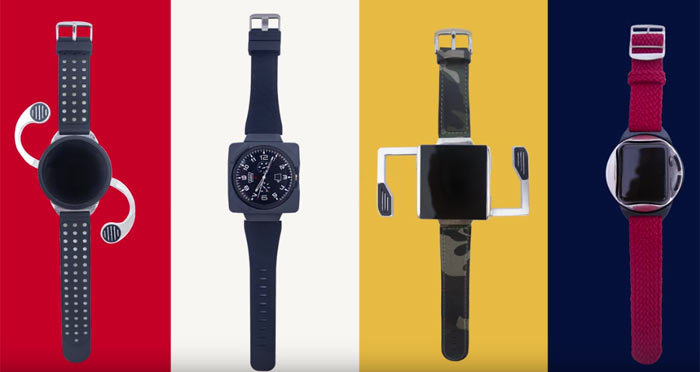 Shell Wearables hopes that its innovative wrist mount for smartwatches will help them replace smartphones. It has its own smartwatch that works with the wrist mount but it can also be leveraged with third party designs like the Apple Watch, Moto 360, Samsung Gear, LG G Watch and Huawei Watch. Yes, it's best to cast your nets wide in the wearables business.
The key attractions of the Shell smartwatch centre on its construction, or form factor. From the video above, it seems very easy to transform this device from a wrist-worn smart device to a 'phone' - a form that offers conveniently placed microphone and speaker and is easy to hold to your ear for private conversations. The conversion between its disc shape and phone mode happens with the push of a button, and it looks almost as easy to collapse it again for portability, or to place it back into its wrist mount.

A surprising addition to the design is kinetic charging. By flexing the spring-out phone 'wings' users can 'pump up' the battery levels promising a "never empty, always on," experience, according to Shell.
Shell's stand-alone Signature Model smartwatch include the smart device, which is said to be 4G capable, provides 120 hours on standby, can play 8 hours of audio, 4 hours of video, and gives you 5 hours of browsing or talk time. The 4G antennae reside in the fold out wings for best reception, and there is a 360° rotating 12MP camera on one wing. This bundle costs $250 while a 'military grade' ruggedized Commando edition (with added radio communication) costs $400.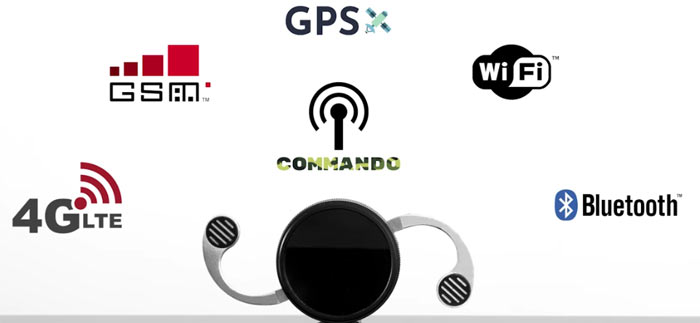 If you already have a smartwatch, then you might be interested in the Shell Universal Model. Custom adaptors are available for "most popular smartwatch models," as mentioned above. This allows third party smartwatch users to use Shell's standard features via Bluetooth or Wi-Fi.
Shell will launch an IndieGogo crowdfunding campaign on 31st January.