This is a guest blog by Ian Ferguson, vice president of segment marketing at ARM. The views expressed in this blog are his and his alone. We invited Ian to share some of his thoughts on two key tradeshows from the past month - Embedded World and Mobile World Congress.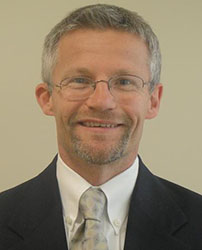 At the end of Mobile World Congress 2015, I was reflecting on the conversations I had and how they contrasted with what I had heard the week before at Embedded World. This is the first year in quite a while where the tradeshows have occurred on separate weeks, creating the "opportunity" to attend both events. They overlap again in 2016.
The theme I picked up from many of the seasoned journalists that came by the ARM booth at Mobile World Congress was that this was an evolutionary show as opposed to one where highly revolutionary new items were on display. It was clear from the device announcements that 2015 is the year when the smartphone space will rapidly transition to 64-bit technology with the exception of the extreme low-end of the market. Gionee's ElifeE7 looks to be a very capable phone, there was the Samsung S6 of course, and there were also other very-good looking products from HTC, LG and Sony.
Like CES earlier in the year, this show is broadening significantly wider than simply the ecosystem of phone suppliers and networking infrastructure needed to deliver those services. Several companies such as Freescale and Ford chose Mobile World Congress to announce automotive-related products, and the rise of the phone as a hub for other personal devices meant that Swiss watch manufacturers and fitness companies were present in force. I think the smartwatch category is making progress. The LG Urbane is a pretty good watch although the one that integrated LTE is not something you will see on a fashion-conscious individual anytime soon due to its size. The Huawei product is also worth viewing.
This leads on to the inevitable topic of IoT and how stark the difference is between these shows. There were all manner of "connected" things on display at Mobile World Congress including fitness trackers for dogs, intelligent skipping ropes and plates. But while there is progress in the consumer area, there was more glitz and glamour as opposed to people being able to truly articulate how these things could usefully impact our lives. For me, Ikea announcing furniture that would support wireless charging was an interesting step. I can fast forward a few years and think of a shirt that embeds sensors being charged overnight as it hangs in a wardrobe….
Don't get me wrong. I think there are new categories of electronics that will arise in the consumer arena, where the phone is used as a gateway or indeed performs a significant amount of local processing. I talk about some of these aspects, particularly around healthcare, in this HEXUS video. That said, I think the impact of IoT for the main consumer is some years away until those use cases are more compelling and the technology is invisible to the user so….it simply works.
If I contrast this to Embedded World, this industry seems to have a much better grasp on what IoT can do to reduce costs or deliver new services. Without much pomp and circumstance, the attendees saw hardware, device and client software that demonstrated those benefits for industries like construction, manufacturing and city infrastructure. Unlike the S6 launch at Mobile World Congress, where a specific label was needed on the badge to enable the individual to get to the part of the stand where the phone could be touched (as opposed to being seen in a see-through column), all at the show got to access the technology and talk to knowledgeable technologists about the solutions these companies had to offer.
Of course Mobile World Congress has its advantages…without disrespecting my readers in Germany (Embedded World is held in Nuremberg), I have to say Barcelona is one of my favorite cities and the blue skies and temperatures above 15C (65F) each day was a welcome change from the freezing temperatures the week before. As Mobile World Congress starts to adopt and embrace other product categories though, I feel it will need to adopt some of the more fundamental, grounded tactics that were in force at Embedded World.
A final thought. This industry can be judged as being successful from an IoT perspective when consumers are not being bombarded with "smart" products. Instead, they are simply buying things that are delivering better functionality by offering seamless connectivity with other objects around them.