A magical conclusion?
Like most of the LEGO games, there are some negative aspects. LEGO Harry Potter is best played as a co-op experience with someone else helping you out to solve the puzzles and collect the insane amount of studs on screen. If you play alone you'll often see your team-mate reacting unintelligently to the situation, for example, not standing on a certain platform when you need them to lift them upwards with your spell. Therefore playing solo it requires a little more patience then if you're playing with a friend.

It's fair to say that you can also solve a large majority of the puzzles through trial and error, switching between characters and their spells and blasting parts of the environment until you make something happen. It would have been nice to see more of the intricate puzzles that require logical thinking.There's also some targeting issues - it's a mechanic that doesn't work as smoothly as it could and trying to target a specific piece of LEGO and move it can sometimes be frustrating.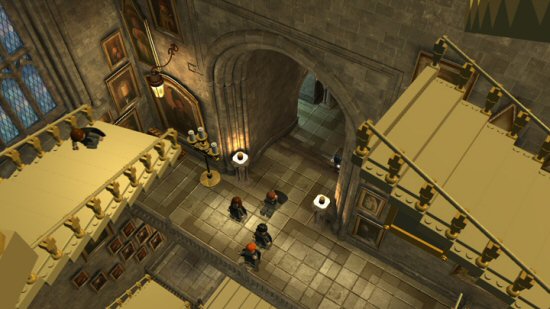 There's no way though that we can end this review with a negative though. LEGO Harry Potter is yet another game in the franchise that lives up to expectations, even if it doesn't exceed them. It's a ressauringly familiar brick-smashing adventure that takes great advantage of the Potter franchise and uses all the best ingredients from it to deliver an adventure that any fan of the bespectcled wizard shouldn't miss.