From Burger Joint to 5 star restaurant
The controls in Order Up!are user-friendly and uncomplicated, requiring little more than a press of the 'B' button and a range of motions to mimic cooking techniques. Expect to be flicking the Wii-mote to turn over meat, waving it up and down to grate cheese, or motioning it in circles to temper a boiling pot. Finally, it's a snap of the wrist to ring the bell for the waiter and back to the kitchen to prepare the next set of dishes.

Though your journey from trainee chef to five-star restaurateur eases you in gently, with you serving food to just one or two tables of customers, the action soon hots up and soon you'll be preparing a variety of dishes for numerous picky customers in differently-themed restaurants, from the Italian Stuffolini's right through to the finest in haute cuisine. This means that the kitchen can get very chaotic as you juggle multiple workstations hoping to make the grade and impress the food critics before moving up to bigger and better establishments.

Along the way you earn coin, the game's currency, which you can spend on buying better restaurants, herbs, spices and local delicacies at the market, or alternatively you can spend it on staff that you can delegate work to in order to ease the pressure in the kitchen.

The gameplay in Order Up! is fast paced, mimicking somewhat the time-management skills that you'd need and the pressure that you'd expect from working in a busy kitchen. As a result it can be an exciting game to play. There's also plenty of humour along the way, provided by its colourful comic book-style and quirky cast of characters that frequent the restaurants. Furthermore, there's plenty to do aside from just cooking, including mini-games, such as scrubbing dishes under the watchful glaze of the health inspector and there's also unlockables, including equipment upgrades and the chance to use your own Mii characters to replace the customers in your restaurant.

A lack of multiplayer and a fairly short single player mode are really the only issues in an otherwise enjoyable and charming family-friendly casual game.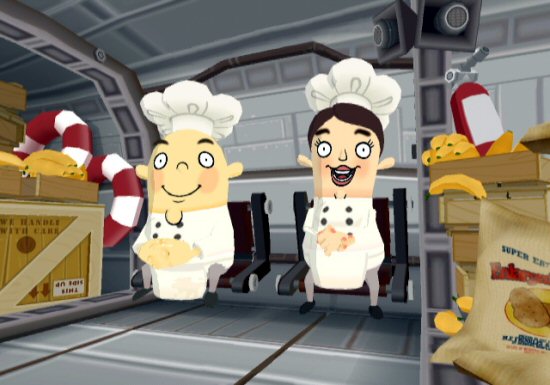 Pros
Addictive gameplay
Likeable set of characters
Humourous


Cons
Doesn't take long to complete
No multiplayer

The perfect recipe for a great night in with the family.


HEXUS Awards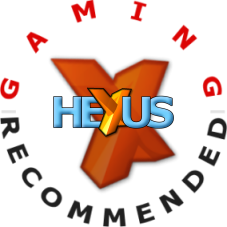 Order Up! (8/10)
HEXUS Right2Reply
HEXUS World Leading HEXUS Right2Reply initiative invites manufacturers, their representatives and vendors which supply HEXUS with products for technical editorial evaluation, to comment on the articles that we publish. If they choose to respond, we publish their response verbatim.