Thow a chicken in the air, stick a deckchair up your nose


Whether it's launching chickens through slingshots, taking part in the hilarious milk squirting challenge or playing a game of pool with your new farm friends, there are tons of mini-games that are inventive, fun to play and will keep you busy as you try and reach the top of the leader board and take the coveted title of barnyard champion.

Once a mission is completed you'll be awarded a rating and be able to check your current standing with Pip the mouse, who enjoys hanging about outside the pig enclosure. Money can then be spent on buying furniture, decorations, games and equipment to deck out your barn for the night-time parties where the farms' animals gather together for a few drinks, a game of pool or to sing along to the tunes ringing out from the piano. In partnership with Root the Rooster you'll need a steady supply of money in order to furnish the barn to the best of your ability; the other animals won't be too impressed if you don't keep them happy with a nightly does of decent entertainment.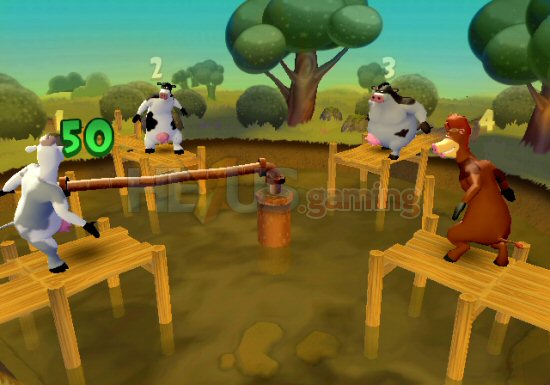 In addition to money being dished out for completing missions there are plenty of opportunities around the farm to earn some extra cash and by breaking any of the numerous crates, barrels or flowerpots and concocting food and drink recipes for the likes of apple pie and birthday cake, you'll soon be raking it in. Cooking the various recipes is not quite as simple as it sounds as you'll need to gather all the relevant ingredients before you head to the kitchen, so first off you'll have to win a cookbook from Pig by completing a mission. Once you have the list you'll then have to work out where the ingredients are located before you mix them together in the kitchen or bar to make your delicious snack. For example butter, egg and honey will make a birthday cake, so you'll need to first head to the barn and fill one of the churns with milk, give it a little shake to make cream and shake it again to gain butter. Gather the other ingredients which can be found around the barn yard, take them to the kitchen and then choose the three items to mix. We won't tell you how to gather the other ingredients though; you'll have to work that out for yourself!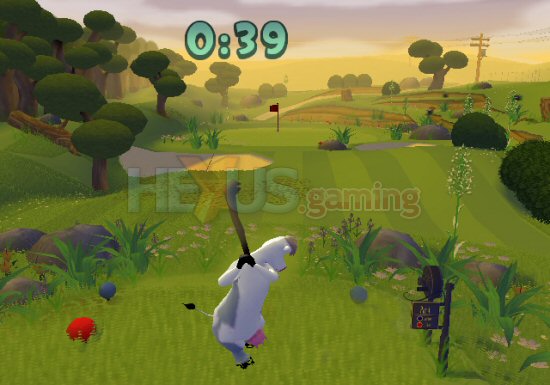 Making recipes can become a little dull and repetitive mainly due to the fact that you'll constantly be on the look out for ingredients and need to keep making those trips to pick flowers, make cream or to pick up an egg from the chicken shed, but kids will probably forgive the issue because most of the environments are eye-catching and colourfully animated, providing a pleasant setting to carry out the chores.

Barnyard is the best children's game that we've played out of THQ's extensive kid's collection. The controls are solid, the characters are endearing and the missions and mini-games are good fun. The idea of having night time barn activities is one that children will love and progressing through he game to see your barn decked out with fancy decorations, games and a whole range of furniture will be a satisfying achievement. The map is well designed meaning that it's pretty difficult to get lost, and as you travel to the likes of Walnut Woods and Dankweed Pond, kids will be charmed by the well designed fantasy setting.

Pros
Charming characters
Colourful environment
Solid controls
Tons of fun missions and mini-games


Cons
Won't be challenging enough for older kids
Making recipes can be dull and repetitive


An entertaining game that will appeal to fans of the film and children.


HEXUS Awards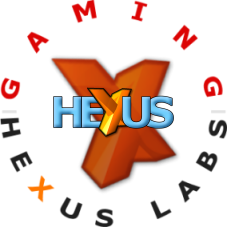 Barnyard- PS2
HEXUS Right2Reply
HEXUS World Leading HEXUS Right2Reply initiative invites manufacturers, their representatives and vendors which supply HEXUS with products for technical editorial evaluation, to comment on the articles that we publish. If they choose to respond, we publish their response verbatim.
HEXUS Where2Buy
Barnyard is available now , click the following links to order:

Play.com