German infantry in the open!


One of Call of Duty's quirks was to have you playing the role of a soldier in the three main Allied armies of World War 2. Infinity Ward have played it safe and gone for the same approach with Call Of Duty 2 but this time you start off in the Russian Army fighting on the Eastern Front (or Western Front if you're Russian) in the Battle of Stalingrad. Now at this point you'd be forgiven for thinking that we'd already covered this in the first game, which we did and I can't help but wonder if starting the game off with a battle we've already fought is a good move as I felt a bit disappointed and was wondering if the game was going to be a re-run of everything that's gone before.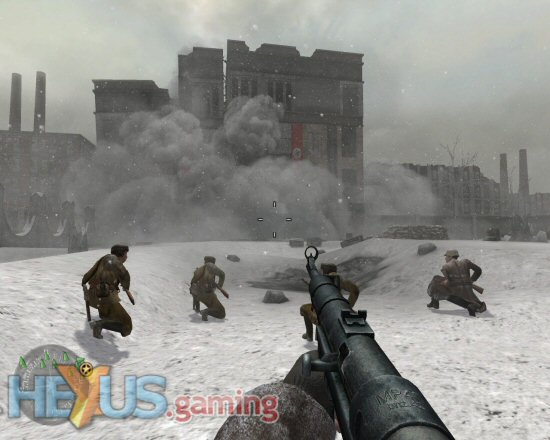 Click for larger image



This time around there's much more house to house fighting and a very slightly less linear approach to each mission… Well, you have a bit more freedom in places to try a different route, perhaps nipping round the other side of a building to flank the enemy, but it's still very much the same streets all neatly barricaded to force you along a particular path. This is true for all the foot based levels, no matter which theatre of the war you're fighting in. Later on you get to fight in the desert against Rommel as part of the 7th Armoured Division, and there you're hemmed in by minefields and barbed wire, even though you're in the frankly bloody enormous deserts of Libya. And this hemming in happens again when you're fighting with the US forces from D-Day onwards… once you breach the cliffs you'll find roads blocked with burning vehicles and furniture…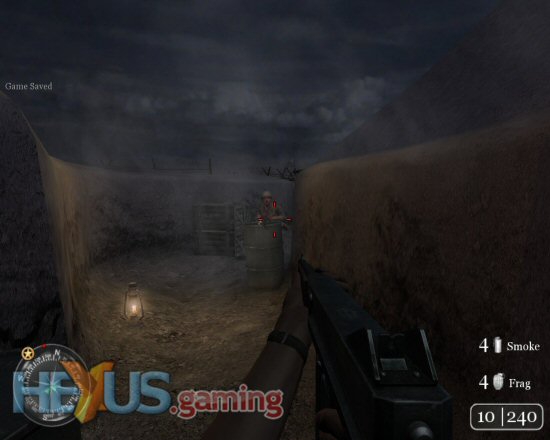 Click for larger image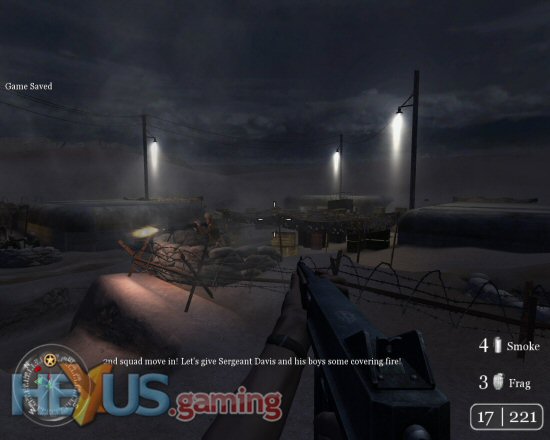 Click for larger image



Now if you're wondering why I'm having a moan about this linearity, hear me out. How long ago was Far Cry released? About 18 months ago? Why haven't we seen a first person shooter since then that lets us have as much room to manoeuvre as Far Cry? Can anyone here think of a subject for a first person shooter where complete freedom of movement would be a bit of an advantage? After Brothers In Arms: Earned In Blood, you'd think someone would have had the noggin to bring out a shooter that dispenses with that tactical stuff and just let you get on with taking down the bad guys with a bit of impromptu and simplified tactics. This would still allow for the flanking, suppressing fire etc. and to be honest I was kind of hoping Call Of Duty 2 would be it. After all, the largely overlooked Star Wars Commando managed it just fine… But no, what we've got here is a pretty much bog standard World War 2 based shooter which does what other shooters have done before.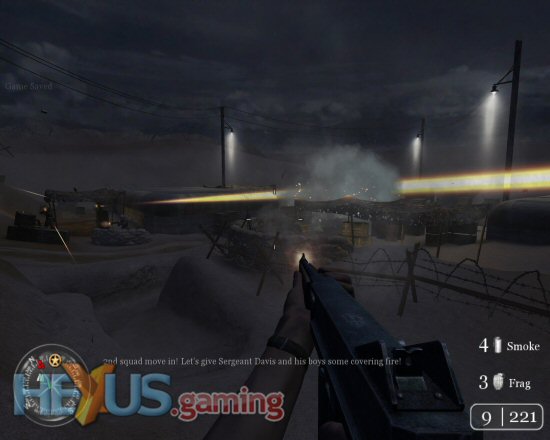 Click for larger image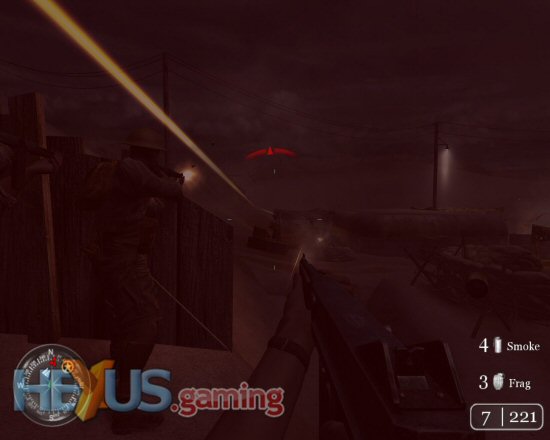 Click for larger image



It looks at if Infinity Ward have run out of ideas for Call Of Duty 2 as several of the missions are repeats of missions you've already played in previous versions of the Call Of Duty series... Anyone remember the Brecourt Manor mission in United Offensive? Well you get a watered down version of that with Call Of Duty 2. I'm not doubting for a second that the US soldiers had to take out 2 155mm guns as they stormed the cliffs on D-Day but we've been there and done it 'in-game' already… And it has to be said it was more complex and satisfying the first time around too. Sadly this is what much of Call Of Duty 2 is like, missions that are very similar to ones you've already played in previous versions. That's not to say it's not enjoyable, just don't say I didn't warn you when you realise you've been here, seen it and done it before.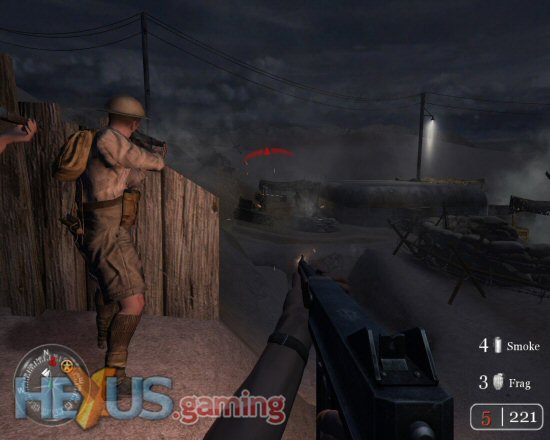 Click for larger image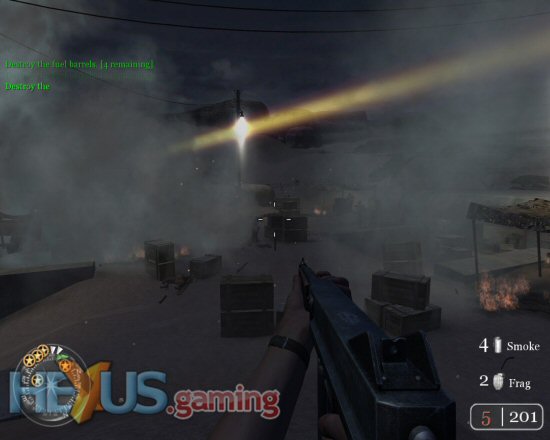 Click for larger image