Legendary series makes 2D return
It maybe fifteen years since the first ever Worms title launched, but Worms Reloaded still reuses that old, tried, tested and ever popular turn based game formula.

From the very moment the familiar sight of the Team 17 logo pops up on screen and the instantly recognisable squeals of the quirky cast of Worms characters blares out of the speakers, it's crystal clear that the strategy-based franchise actually hasn't changed that much over the years. In fact, it has stuck to exactly the same blueprint that made it so popular in 1995. Reloaded is basically the culmination of all things Worms. All the best bits, weapons and game modes, of past games brought together for Worms die-hards to enjoy and for noobs to experience everything that is great about the franchise for the first time.

In Worms Reloaded, the main single player campaign and traditional multiplayer mode sees you in control of a team of four worms against other teams of worms. The aim is to use various weapons to kill the worms on the other team and hopefully survive the onlaught by having the last worm standing. Worms Reloaded reverts back to the 2D backdrops that haven't been seen since in the franchise since 2001 and it also reuses much of the material and locations that Xbox Live Arcade users enjoyed in Worms 2: Armageddon last year. What Reloaded does to elevate itself from being just an Armageddon clone, however, is apply a bit of spit and polish in terms of bright HD visuals, while implementing some new game modes, and using Steam's robust multiplayer set-up to create a brilliant four player online worm-bashing fest that's sure to host some great strategic battles against other like-minded gamers.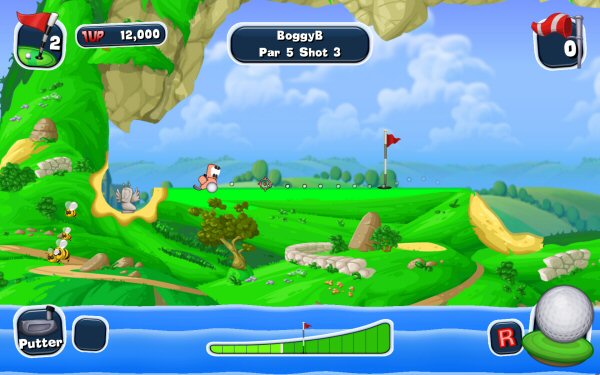 Continued overleaf...