Graphic novel brought to life
Admittedly, I'd never heard of him prior to a video game bearing his name turning up in the post last week, but Perry Rhodan is apparently a sci-fi hero and literary phenomenon (he is in Germany for definite) who's conducted countless intergalactic heroics in more than 2,000 science-fiction novels and comic strips since his inception in the early sixties.

Courtesy of Deep Silver, his latest adventure, *Rhodan: Myth of the Illochim has been brought to UK shores where the popular and handsome, blue-eyed, blond-haired luminary is hoping to 'wow' you with his powerful presence, his refined detective skills and virile bravery as he attempts to save his people and the universe from an invading alien race in this third-person graphic-styled point-and-click adventure.

Set in 3944 AD, Perry's latest test takes him to Terranian, the Capital of Terra where the city's epicenter has been rocked to its core by an explosion that has destroyed its generators and left its defensive shields wide open to attack. Warning signals sound and you're ordered by the powers that be to stay put in the Residential quarters and avoid communication with other colleagues and residents until further orders are issued.

Ignoring the Security Minister's wishes to stay put, the adventure begins and you get the freedom to explore the complex where you chat with the residents and solve your first puzzle of many.

Pretty soon you discover that the attackers have carried out a carefully planned smash and grab raid to adduct your friend and the mother of your child, the black-haired (babe), Mondra Diamond. No wonder Perry's so keen to rescue her, so would I if I had a girlfriend who could fit snugly into a tight-fitting red suit like the one she wears. Anyhow, Perry is desperate to find information about her kidnap and to search for those culprits involved, but on his adventure he also unearths far more than he was bargaining for, including information about the Illochim race that no-one in the Universe had expected.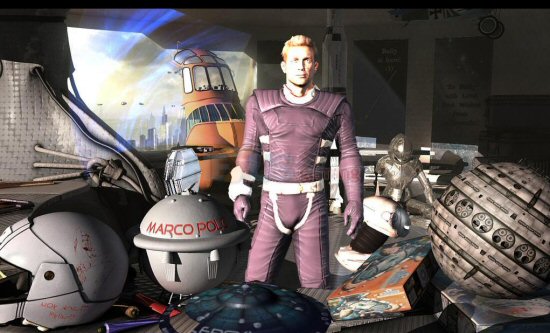 Click for larger image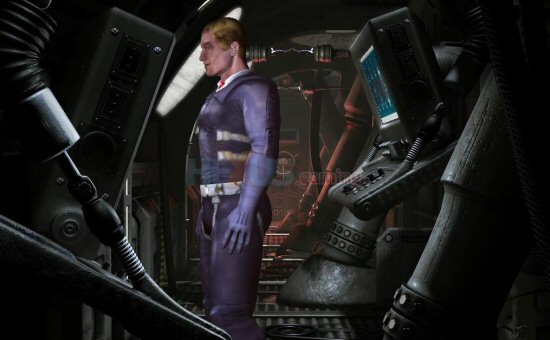 Click for larger image



From the third person perspective, you move Perry by simply pointing at an area on-screen and then clicking the mouse button to move to that location or by double-clicking it to make him run. As you interact with many of the characters and residents of Terrania, the story builds gradually, clues are leaked that lead you to investigate further and eventually you're able to escape and explore other areas and planets in the search for answers.

Read on overleaf