Christmas is cancelled...
Take one small step into the world of the soccer management videogame and you'll find it hard to prize yourself away. It's impossible to know exactly what makes the Football Manager (previously known as Championship Manager) games so addictive. After all, don't they just involve shuffling through dozens of spreadsheets and reams of text and then simply watching a graphically feeble simulation of the beautiful game? So, why then is Football Manager one of the best loved franchises in the UK?

Part of the reason why we Brits love the game is because our football terraces are full of fans who judge the manager's decisions and the Football Manager series gives us that chance to prove to ourselves that we could make the grade and do have the tactically know-how. Of course, it's never going to happen to us in the real-world (I hope no football managers are reading this), but to a football fan what could be better than being able to coach your team to the top and then watching them lift that coveted league trophy or the FA cup?

Football Manager gives the frustrated football fan the chance to experience the highs and lows of football management and despite its simple cosmetic appearance is as close to simulating the day to day working life of a manager as you'll get.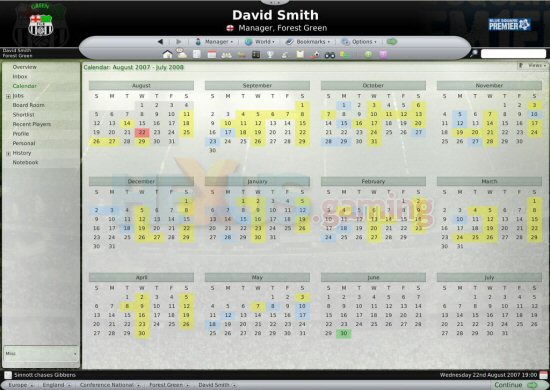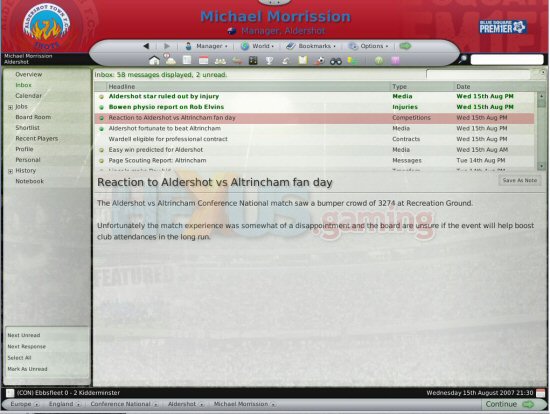 In my humble opinion, Football Manager 2008 is so addictive because it requires organisation, a methodological approach, commitment and skill and therefore, once you've won your first match, you know that it took effort and aptitude to achieve - and from that moment, you're hooked…

Football Manager 2008 expands on previous versions and once again proves itself to be the deepest, most addictive and absolutely essential football management simulation of the year.

Read on...