A sensible, ergonomic layout
The WolfKing Warrior, as the pics show, is a dedicated gaming pad that takes the most used buttons from any FPS and sticks them all onto a USB connected game pad. The idea is that you leave this pad permanently connected and just pull it out when it's time for some shooty action.

The keys themselves are arranged in an arc around a central cluster of WASD but that's where 'normality' stops. The Z,X and C keys are elongated for ease of use and now make it possible to slide your thumb under your three middle fingers and press these keys with ease. Also, the space bar is moved up and around, so it rests directly under your thumb. This let's you move your hand further onto the Warrior and in doing so brings the arc of number and function keys within easy reach of your fingers.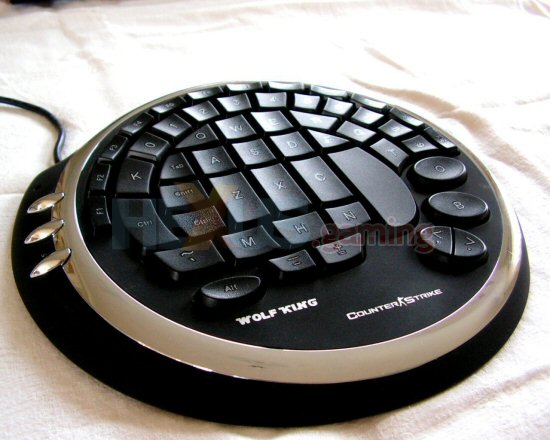 Click for larger image



On the side of the Warrior, outside of the main 'pressing area', are three extra buttons for volume up and down and for escape… handy is you've moved your keyboard out of the way. And really, apart from a couple of minor ergonomic extras such as semi-rubberised coating on the keys for the sweaty palmed ones, that's it. All of which makes the Warrior sound a bit simplistic really… but then, the wheel is a simple idea and that revolutionised the world.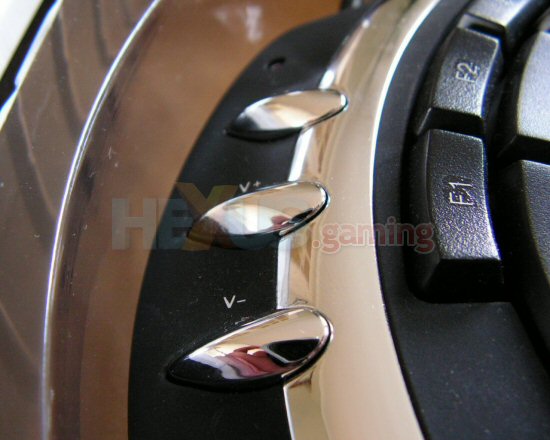 Click for larger image



Of course, I'm in no way saying that the Warrior will change the world, but what I mean is that you shouldn't just pass off it's simplicity as meaning it doesn't do the job… cos it does.

But how well? Read on…