The headset
Priced in the region of £110, the Sharkoon X-Tatic Digital v3 isn't cheap - indeed, an Xbox 360 console itself can be had for around £20 more.
This is a headset that clearly doesn't favour the faint-hearted, but for the hardened gamer, it's a high-end accessory that may just warrant its premium pricing.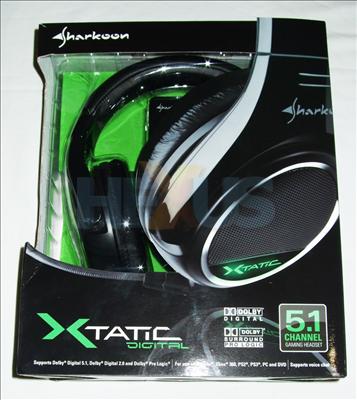 The X-Tatic Digital arrives in a well-protected box, with the headset itself protected in tight plastic packaging. Fortunately, it isn't of the clamshell variety and is very easy to open.
Reflecting the price, the headset itself is solidly built and looks a tad smarter than the competition - a result of its sleek black colouring, silver accents and faux-leather band. It should stand the test of time, we reckon, and it ships with a standard two-year warranty just in case.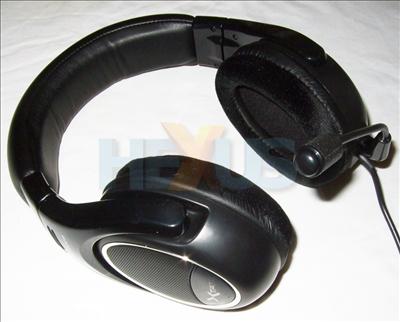 Despite the intimidating appearance, the third-gen X-Tatic Digital headset is surprisingly light, and consequently comfortable to wear. Sharkoon's years of headset experience are noticeable, and both the tilting earpieces and adjustable headband are essential. Even during long spells of use, the headset remains comfortable and its breathable pads help prevent the ears from burning up.
Another useful feature is the removable unidirectional microphone. It slots in and twists to stay in place, but is easily removed for non-gaming use. The X-Tatic logo, meanwhile, illuminates in bright green when powered on - the result is an aquired taste, but it's a touch gaudy for this author's liking.
Aesthetics aside, the headset's killer feature is 5.1 surround sound, delivered through eight individual speakers. Users are looking at a 27mm centre speaker, a 30mm front speaker, a 30mm rear speaker and a 40mm subwoofer, in each earpiece.
A short way down the 360cm cable - which is plenty long for gaming from the couch - there's the essential in-line volume controller.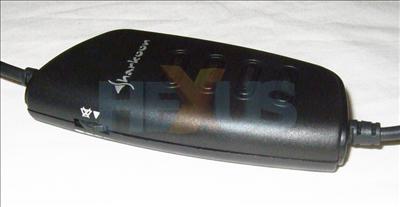 Sharkoon has equipped the unit with both master volume control and independent volume control for each of the four channels - front, rear, centre and sub.
What's cool is that each of the four channel buttons are backlit, and will illuminate in different colours depending on the amount of volume. The buttons show as green when relatively quiet, and switch to shades of blue, white and red as the volume is increased. The backlights are independent, too - another nice touch.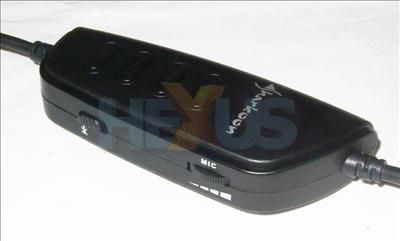 Compared to the headset itself, the in-line volume control feels light and almost a little cheap. Fortunately, that's a blessing in disguise, as its lack of weight ensures there's little unneccesary pull on the headset during use. Ensuring it has all bases covered, Sharkoon has also equipped the controller with microphone volume control and a microphone mute switch - both key features for the online gaming crowd.