Scarface


Vivendi Games' Sierra Entertainment has unveiled part of the A-list talent that will help bring drug-lord Tony Montana's criminal empire to life in the upcoming video game Scarface: The World Is Yours. Attracting an unprecedented array of Hollywood's brightest film and television stars as well as returning cast members from the 1983 classic film, the hotly-anticipated game will plunge players deep into the seedy underbelly of 1980s Miami as they rebuild Tony Montana's empire and seek vengeance on his enemies. Further announcements about additional cast members will be made later this year.

The cast includes stars from the original film including Robert Loggia (Jagged Edge), who played Frank Lopez, Steven Bauer (Traffic), who starred as Manny Ribera, and Al Israel (Dangerous Minds), who appeared as Hector the Toad. Al Pacino lends his likeness to the lead role in the game and hand-picked the voice-over actor playing Tony Montana. In addition, key lines from Mr. Pacino's performance in the original film appear in the game.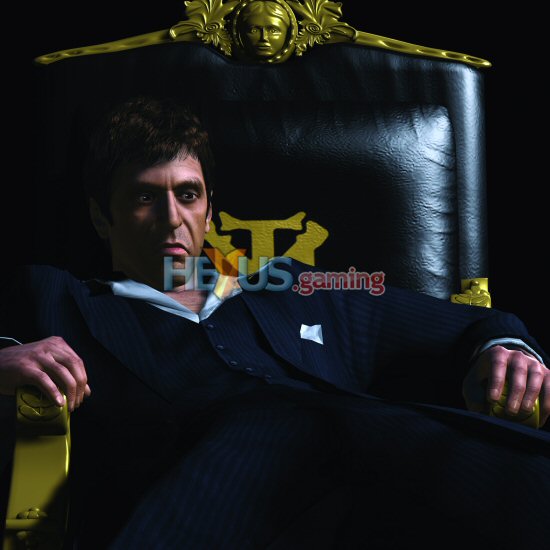 Click for larger image



Scarface: The World Is Yours has also attracted a host of stars new to the Scarface franchise who have lent their voices to characters throughout the game, creating a cast list and performance level that is unparalleled in video games.

The groundbreaking ensemble cast includes:

James Woods (Casino)
Robert Davi (Die Hard)
Michael Rapaport (Beautiful Girls, The War at Home)
Rapper/actor Ice T (Law & Order: Special Victims Unit)
Oliver Platt (The Ice Harvest)
Jay Mohr (Jerry Maguire)
Miguel Sandoval (Jurassic Park, Medium)
Daniel Dae Kim (Lost)
Willa Holland (The O.C.)
Roma Maffia (Nip/Tuck)
Robert LaSardo (Nip/Tuck)
Brenda Strong (Desperate Housewives)
NASCAR champion Dale Earnhardt, Jr.
Cheech Marin (From Dusk 'Til Dawn)
Ricky Gervais (The Office)
Michael York (Austin Powers films)
Michael Rooker (Slither)
Tommy Chong (Cheech & Chong movies)
Jason Mewes (Jay & Silent Bob Strike Back)
Anthony Anderson (Hustle & Flow)
Rick Yune (Die Another Day)
Wilmer Valderrama (That 70s Show);
Entourage's Kevin Dillon and Jerry Ferrara
Richard Roundtree (Shaft)
Tiny Lister (Next Friday)
Bai Ling (Lords of Dogtown)
Bam Margera (Viva La Bam)
Cree Summer (Drawn Together)
Rapper N.O.R.E.
Tommy Lee
Cypress Hill's B. Real and Sen Dog
Elliott Gould (Ocean's Eleven & Twelve).

"Scarface is a brand universally recognized for its cutting-edge cool, even two decades after the movie's original release. It's no surprise that so many of the top talent from film, television and music would want to be a part of that world," said Cindy Cook, Chief Strategy and Marketing Officer for Vivendi Games. "The video game is allowing people to be part of one of the most popular franchises in Hollywood. We're excited to be able to give today's talent the chance to play in Tony's world, and gamers the best Scarface experience with the best possible cast."

Scarface: The World Is Yours is expected to ship this Autumn for the PlayStation 2 computer entertainment system, the Xbox video game and entertainment system from Microsoft and Windows PC.