Hidden in the depths of the Leipzig business centre was a game that immediately attracted my attention due to the quality of its graphics. Dead Island wasn't actually playable on the show floor and the developer's Techland were still on the look-out for a publisher. However, I did manage to see some of the game in action and grabbed myself an information pack whilst I was there. Here's the lowdown.

The game is described as a non-linear first person survival horror title, which bizarelly appears to set on an idyllic tropical island. The story goes that a couple flying to the vacation of their dreams are torn apart by a violent plane crash. You then need to take on the harrowing quest to find your lost wife. Unfortunately for you, the island has a dark secret of the zombie kind! The game looks totally gruesome - just check out those screenshots - but when we first clasped our eyes on it the quality of graphics were on a par with Just Cause and some of the technical features shown were on a par with the top-end PC and Xbox 360 games, such as dynamic shadowing, accurate simulation of vegetation, wind effects on the environment, rag doll physics and a multi-layered damage system for the zombies that shows muscle and skeletal damage.

On the island you'll be able to explore on foot and in vehicles using a number of weapons to shoot or melee to death the attacking zombies. Techland say that the living, breathing environment dynamically changes following the destructive influence of a spreading epidemic.

We're promised non-linear gameplay, the ability to use all elements of the enviroment as weapons and make decisions that will influence the way the game progresses.

We'll have more on Dead Island shortly. but for now, check out these new screenshots.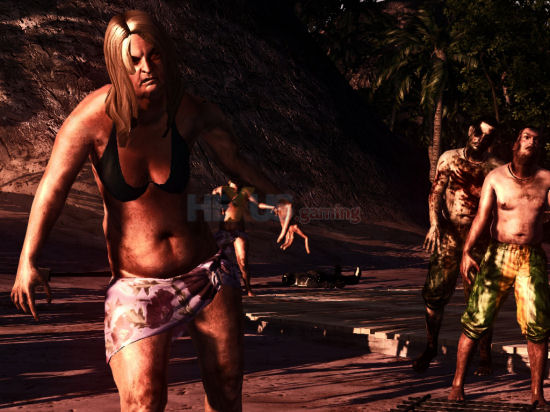 Click for larger image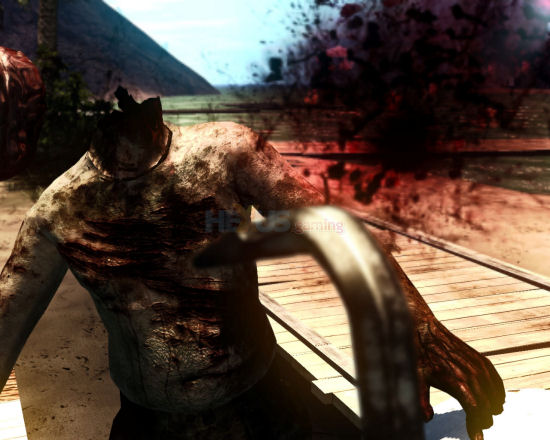 Click for larger image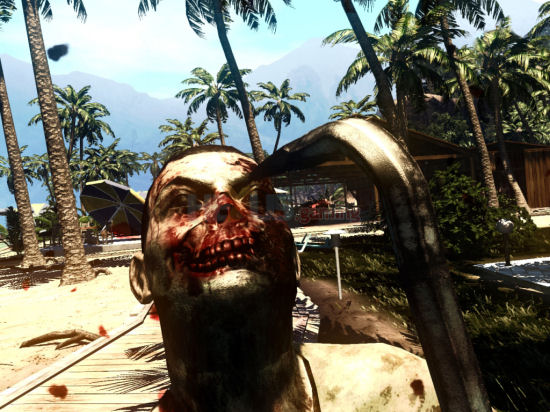 Click for larger image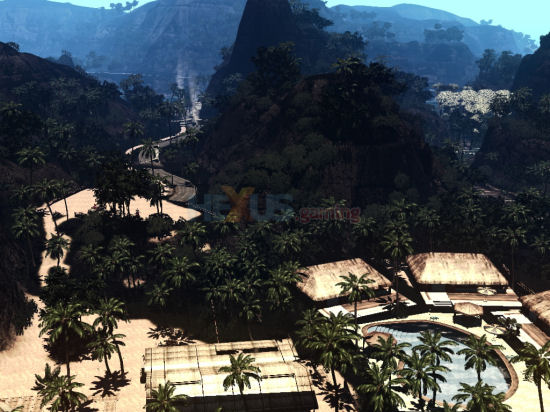 Click for larger image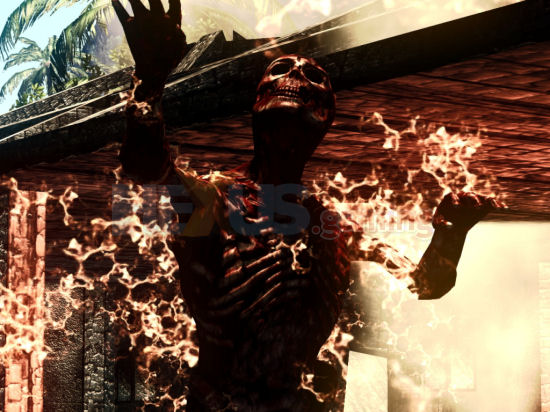 Click for larger image