nail'd is all about eschewing boring realism for over the top arcade fun. It's a racer that challenges everything from player reflexes to the rules of physics. Riding on ATVs and motocross bikes with powerful boost controls, you'll race down near-vertical courses of huge jumps, stunts and obstacles. The brutal challenge of the Yosemite National Park is but one of the many places you'll learn the meaning of verticality.

nail'd's single-player campaign features multiple configurable modes and races including Tournament, Time Attack and Quick Event. The multi-player mode allows players to compete head to head in a range of race-types locally or online. Earned points will determine a player's position on leader boards. Based on your performance and ability to pull off stunning feats of speed and glory during each race, you'll unlock new components to customise your vehicle.

nail'd aims to be the fastest off-road racer of them all – each track is engineered to keep players on the edge of their seat with anticipation of what's behind the next hairpin bend. What's more, nail'd encourages you to utilise the turbo boost ability for incentives rather than points, supercharging the game's sense of lightning-fast speed.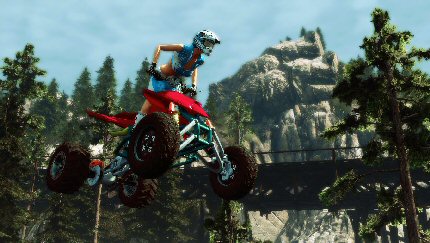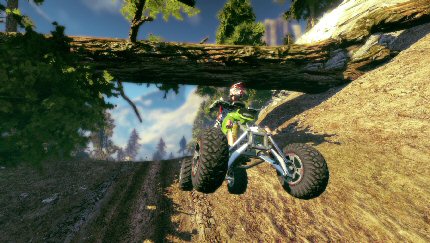 Up to 11 AI opponents are set to keep us on our toes and we'll be able to knock opponents from their vehicles, or for extreme punishment, deal a crushing blow from the sky by landing on top of our opponents.

nail'd, while set in real-life locations, is designed to reflect the over-the-top arcade nature of the game. This is a world where impossible tracks and broken and bent laws of physics reign supreme!

nail'd is due for release on October 22, 2010.