As the latest entry in the series, Time Crisis: Razing Storm aims to deliver the most intuitive point-and-shoot experience ever with the introduction of PlayStation Move motion controller or Guncom 3 for exceptional precision, in addition to a new multiplayer online battle mode and destructible environments.

Civil unrest and terrorism plagues the world as an influential and dangerous international military organization decides to declare war against the United States. The government deploys an elite task force to South America for the purpose of capturing the mastermind behind this conflict. The future of the free world depends on these special operatives. Can they stop this warlord before it is too late?

Improving upon the arcade hit, Time Crisis: Razing Storm features extensive gameplay modes that combine the series' traditional shooting action with fully destructible environments. Arcade Mode will provide a coin-op adaptation with the aim to defeat a chaotic onslaught of enemies. Much like the arcade experience, a friend can drop in and out at any time during the action.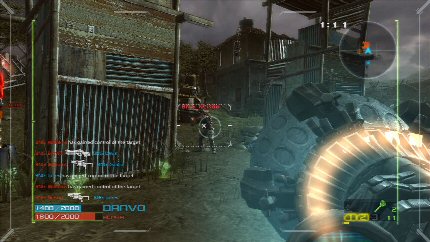 In Story Mode, players are able to freely move about the stages as a member of the elite Delta Team. With an arsenal of weapons at their disposal, you can navigate through different areas and silence anyone or anything that stands in their path. You can also strategically take cover behind objects, as well as lock onto enemies with the new Auto Look function. New to the series, a multiplayer Online Battle Mode will allow up to eight players from around the world to participate in cooperative and competitive fun. For a change in pace offline, Sentry Mode offers up to four players the opportunity to stop prisoners from escaping during a penitentiary riot that unfolds in the beginning of the main story.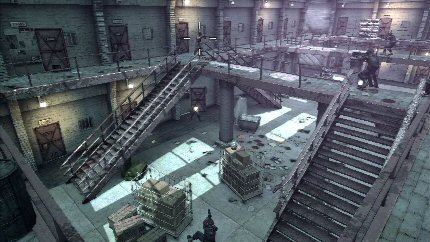 Rounding out the package, Time Crisis: Razing Storm will also include two additional games: Deadstorm Pirates and Time Crisis 4. Just released in the arcades, Deadstorm Pirates allows you to set sail and step into the shoes of a young swashbuckler. Go forth on single or two player co-op arcade adventures while shooting down hordes of adversaries and extraordinary monsters. Deadstorm Pirates' intuitive gameplay mechanics will have you manning the helm, firing guns and cannons, as you travel across the open seas in search for Poseidon's Breath. With two players in tow, teamwork will be key to unleash an ever powerful combination shot.

Based on the 2007 hit, Time Crisis 4 features fast-paced action that allows you to take cover from a barrage of bullets, lead out, and then engage enemies in either single or split-screen multiplayer modes. An online ranking system will be available in both Deadstorm Pirates and Time Crisis 4, so players can see how their performance stacks up against the world. Both games will also be compatible with the PlayStation Move motion controller and Guncon 3.

Time Crisis: Razing Storm is currently only pencilled in for a North American release in September.