Rumours dating back from March this year suggested that a 100 Gb hard drive for the Xbox 360 was to be unleashed on the public and those rumours are now looking to be true.

A number of pictures have surface on a Korean website showing not only a picture of the 100 Gb hard drive, but also an Xbox 360 wireless gaming reciever and 256 MB memory card.

We'll have more details as soon as we can speak Korean, in about 4 years time.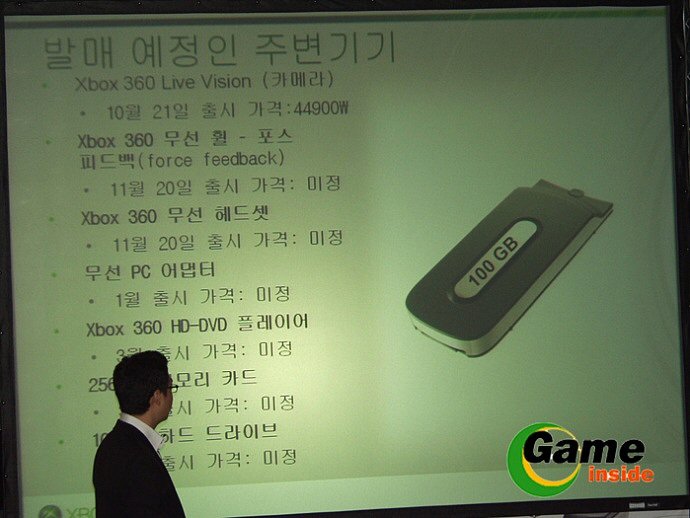 UPDATED 20th October: We believe this picture has been faked through photoshop.

View all of the pictures : here