Feeding Frenzy


Feeding Frenzy by Sprout Games is the latest downloadable title on the Xbox live arcade. It will set you back a cool 800 Microsoft points, or £6-7 in English money.

Unsurprisingly you'll take the role of a fish, by eating the smaller fish you'll grow in size, enabling you to eat even bigger fish. Eat your way to the top of the food chain as you swim through stunning underwater environments and encounter deadly predators. Keep an eye out for the power-ups, mermaids, and bonus stages that you'll need to help you on your quest to unseat the vicious Shark King!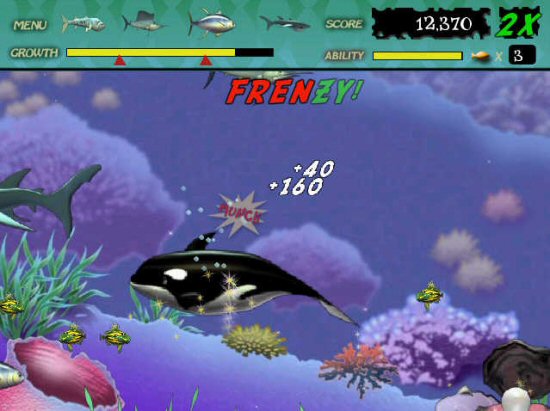 Feeding Frenzy is available now on the Xbox live arcade.