Set in motion
Microsoft has come good on its promise of Februry and released its Kinect SDK (in beta form) to developers looking to use the motion-control input away from the Xbox 360. Microsoft is calling it "another exciting milestone for a technology that has captured the imagination of millions, and has become the fastest selling computer electronics device of all time," and we're not about to contradict them.
The SDK comes with drivers, an API, device interfaces and documentation designed to help developers get to grips with, and start implementing the Kinect natural user interface. Developers can access raw sensor inputs, as well as skeletal tracking audio capabilities.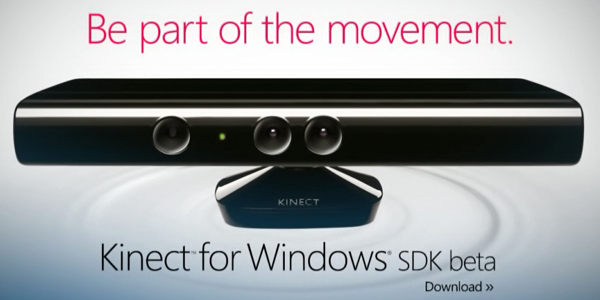 Unsurprisingly, as a Microsoft product, the SDK has a few limitations. Obviously you need a Kinect to test with - there's no emulator in the dev kit - and it's hardly a shock that Visual Studio is required, although support for the free Express version is encouraging. Less ideal is the requirement for Windows 7, potentially excluding a large number of Windows user who have yet to make the jump from XP and Vista (for better or worse) - still, the Kinect SDK is being provided for free, so it's hard to complain.
Perhaps more restrictive, the current SDK is aimed at developers in education and research fields, such that the license doesn't permit commercial use of the Kinect peripheral. Microsoft promises that a commercially geared development kit will be released soon, but for now you're million-dollar idea will need to remain on ice.