2K Games and Gearbox Software has finally what will be a landmark date in gaming history - legendary hero Duke Nukem will make his triumphant return in Duke Nukem Forever on the Xbox 360, PS3 and PC on May 3, 2011 in North America and May 6, 2011 internationally!

Players looking to get access to the Duke Nukem Forever playable demo before it is publicly released can join the Duke Nukem Forever First Access Club.A membership certificate for the Duke Nukem Forever First Access Club is included within the Borderlands Game of the Year edition , where customers will be able to experience the definitive collection of the best-selling role-playing-shooter that has captured the imagination and attention of single-player and cooperative gamers around the world.

Pig cops, alien shrink rays and enormous alien bosses can't stop our hero from accomplishing his one and only goal: to save the world, save the babes and to be a bad-ass while doing it. The King arrives with an arsenal of over-the-top weapons, non-stop action, and unprecedented levels of interactivity. This game puts the pedal to the metal and tongue firmly in cheek. Shoot hoops, lift weights, read adult magazines, draw crude messages on whiteboards or ogle the many hot women that occupy Duke's life - that is if you can pull yourself away long enough from destroying alien invaders. Duke Nukem was and will forever be a gaming icon, and this is his legend.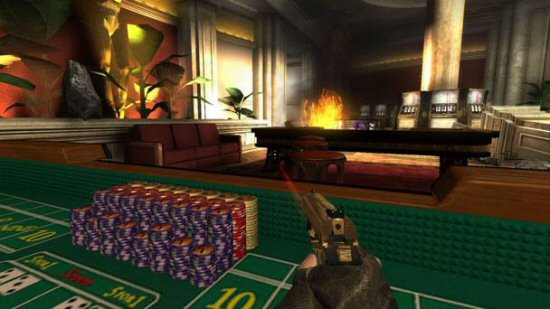 A new trailer is now viewable at the official site.