Good news for fans of Geometry Wars, the Xbox Live Arcade classic that we recently labelled one of five must-have Xbox 360 games that you may have missed.
Activision has confirmed that the highly-anticipated sequel, Geometry Wars Retro Evolved 2, has been moved forward a week and will now hit Xbox Live Arcade on July 30th at a cost of 800 MS Points. Yep, five days from now the furiously-manic shooter will be ours to enjoy.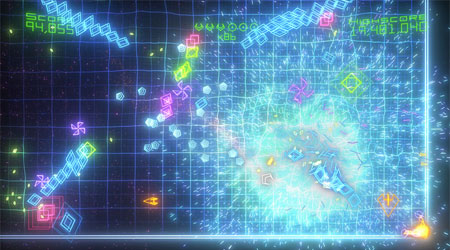 There's a handful of new game modes to look forward to, as well as up to four player local multiplayer. Unfortunately, there'll be no online multiplayer but that isn't enough to dampen our excitement about this one. This is definitely one to consider, and downloading at least the trial version is a must.
Further reading: First look - Geometry Wars Retro Evolved 2