On a recent trip to South Korea, Bill Gates brought along with him the 'mother' of all gifts for the President, Lee Myung-bak

Gates gave the President an Xbox 360 inlaid with traditional Korean mother-of-pearl. The design was created by Kim Young-jun, the head of a manufacturing company called Gookbo, who has now been asked to create another 100 copies of the console, which will also be given out as gifts to VIPs.

According to Chosun.com, Kim decorated the console with mother-of-pearl ume flowers and butterflies symbolizing patience and perseverance and treated the surface with a special substance. He entitled the final product "Peace".

"I'm grateful that Bill Gates appreciates the beauty of mother-of-pearl, which even Koreans are forgetting, but at the same time I feel sorry," Kim said. "Shouldn't it be us (Koreans) who give mother-of-pearl gifts to Bill Gates, and not vice versa?".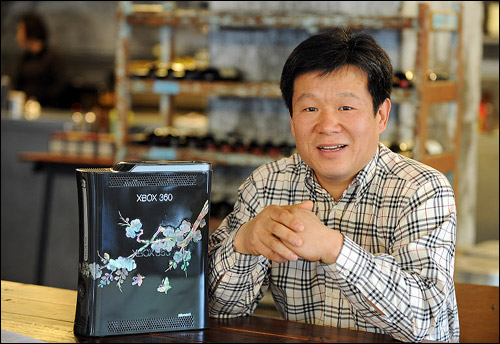 Source :: Chosun.com via Max Console.net