This Wednesday sees the sequel to the award-winning Assault Heroes hit the Xbox live arcade.

From 9pm on 14th May, Sierra Online's Assault Heroes 2 will be available for 800 points and will reveal that the original enemy in Assault Heroes is merely a pawn of a more sinister force, which players must now seek out and destroy.

We're promised stronger weaponry, the ability to hi-jack more powerful enemy units, and plenty of outrageous bosses.

In the sequel, players can experience the full fury of war outside of the safety of their vehicle with even more intense on-foot gameplay, where increased firepower and the new "dodge roll" feature are necessary to survive. Players can choose to fight alone or battle with a friend using the enhanced two-player cooperative mode.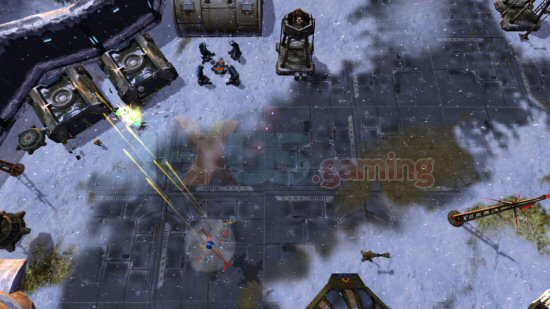 For more information you can visit the Assault Heroes 2 home page.