Scorpion and Sub Zero face off against Batman and Superman
For the first time ever Scorpion, Sub-Zero and the Mortal Kombat warriors battle with Batman, Superman and other popular DC Universe Super Heroes.

Midway Games has today confirmed that it is merging two universes together for an epic battle in Mortal Kombat vs. DC Universe on Xbox 360 and PS3.

The game will feature a brand new fighting system, which includes the likes of Freefall Kombat and Klose Kombat along with dynamic multi-tiered environments.

We're promised signature attacks for both sides and an intertwining storyline, written as a collaboration between the Mortal Kombat creative team and top comic scribes Jimmy Palmiotti (Painkiller Jane, Marvel Nights, Jonah Hex, 21 Down) and Justin Gray (Batman: Legends of the Dark Knight, JLA Classified, Punisher Red X-Mas, The Resistance).

"It is a truly unique and extremely exciting effort to be teaming up with Warner Bros. Interactive Entertainment and DC Comics for the first Mortal Kombat game on next generation platforms," said Ed Boon, co-creator and executive producer for Mortal Kombat at Midway Amusement Games. "The DC Universe characters are some of the most popular and enduring characters in the world. By combining them with the Mortal Kombat mythology, all new gameplay modes and features, plus a completely unique storyline crafted by top comic writers, players will now be able to answer the question: what would happen if Batman fought Sub Zero?"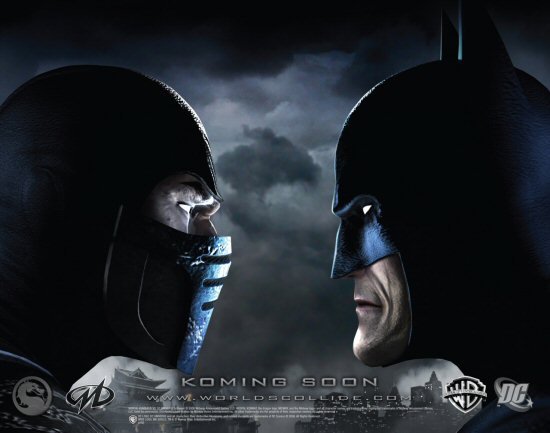 "For the first time, players will be able to go toe to toe with DC and MK characters in both arena and story mode," said John Nee, Senior Vice President, Business Development for DC Comics. "We've worked very closely with Midway to bring an authentic DCU flavor to their Kombat and the result features our characters like they've never been seen before."