New GTAIV trailer nears, interweb implosion imminent
We can hear the excitement grow among GTA fans, as well as outrage among those against violent video games. Nonetheless, Rockstar is set to debut its third and latest trailer for Grand Theft Auto IV.
Launching via its official website, the trailer will be viewable as of 8pm GMT today. That is, if the servers don't crash which more often than not, they do.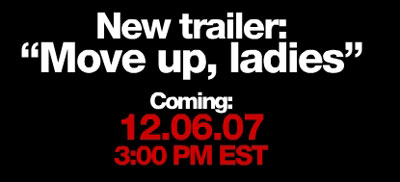 If you're unable to crawl onto the website later this evening, the Gamerscoreblog advises that Xbox 360 users will also be able to download the trailer via Xbox Live Marketplace.
Grand Theft Auto IV is scheduled for a 2008 release.
Useful links
Official Grand Theft Auto IV website