The Nintendo Wii Mini will be made available to UK buyers on 22nd March 2013 priced at £79.99. The new smaller classic Wii isn't just cut down in size and starting price, it has a number of features missing compared to its immediate ancestor. The Wii Mini was previously only available in the Canadian market and must have proved successful there during the festive period for it to be marketed elsewhere.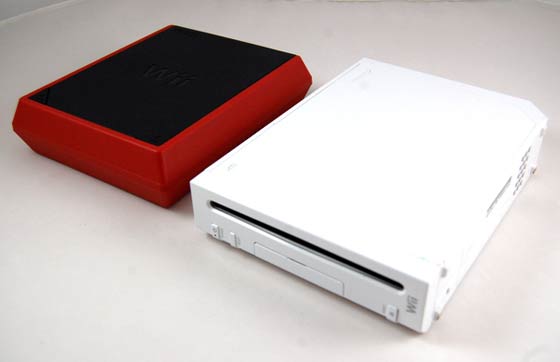 Wii Mini - what's the difference?
No GameCube pad ports or GameCube backwards compatibility
No Wi-Fi capabilities, so no Virtual Console or WiiWare support
No SD card slot
Flip top CD drive rather than a slot loader
A single USB port
480p component output capability removed now just composite output
Size – a bit smaller
Price – cheapest new option
Colour – red and black combination
If you are thinking about buying a Wii and don't care about online play or compatibility with old GameCube software the Wii Mini may be an attractive proposition for you. It's also (a bit) smaller than the original 2007 design.
Looking at the launch price of £79.99 (Amazon, GAME) it may be worth buying if you are allergic to used/second hand products. (Used Wiis go for a song nowadays, there are so many around.) I would expect the Wii Mini price to be reduced after the initial few weeks on sale, as in Canada it was marketed at the equivalent of £64.30 at today's exchange rates.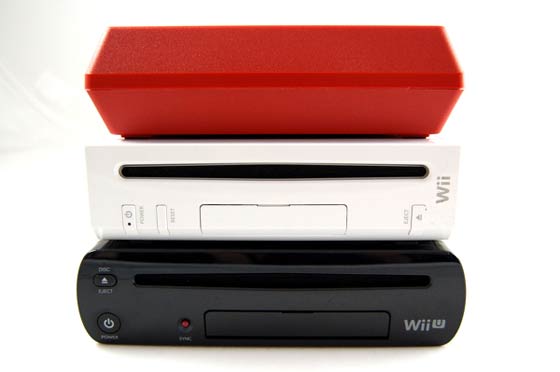 Eurogamer reviewed an imported Canadian Wii Mini just before Christmas and summed it up as "a crippled version of a six-year-old console that offers the absolute base level of functionality - and nothing more," furthermore it was "one of the most disappointing hardware reviews we'd yet undertaken". The gaming site was also saddened that the Wii Mini wasn't very mini, it's not much smaller than the original Wii.
Wii U sales overtaken by PS Vita in Japan last month
In related news we have just heard, again courtesy of Eurogamer, that in Japan the Wii U has been overtaken in sales by the PS Vita during the last week. The Wii U sold 9,633 units in Japan last week compared to 11,456 PS Vita sales. The Japanese Vita price drop probably helped a lot on that score, although the cut wasn't supposed to be implemented until tomorrow some stores acted early. Putting these numbers into perspective, during the same week in Japan the Nintendo 3DS sold 74,727 units.