Full unfettered freedom to smash up your living room
Zappies Ltd has announced the exclusive UK release of The Nunchuk Wireless Kit, for the Nintendo Wii, which allows you to play without being limited or restricted by the Remote to Nunchuk cable.

According to the press release, "The easy to install procedure takes seconds……simply snap the wireless receiver to the bottom of your Wii Remote, insert your Nunchuk into the wireless housing, press the synch button and you are away… ready for hours of wireless, unhindered, unobstructed play!!

Zappies say the Nunchuck Wireless Kit features an ergonomically moulded grip with an integrated LED status indicator that lets you known when you are connected, synched and ready to go.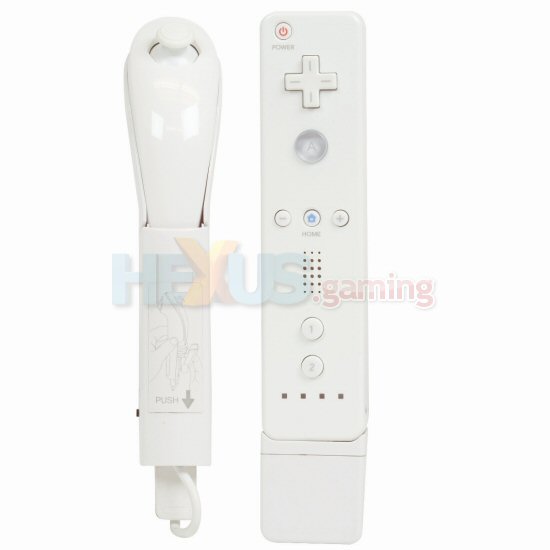 Click for larger image



The Nunchuck Wireless Kit, powered by 2 AAA batteries, is 4 player compatible with Remote power button shut off, and, according to Zappies, good for 20 hours of gaming. The kit also comes with a lifetime warranty, though I'm not sure if this includes accidentally lobbing through the TV…

Check back soon as we have a review sample already on the way.