From immediate effect, Sony Computer Entertainment America has confirmed that price of the 60GB PS3 model will be slashed by $100 in the US. The price cut is said to be due to the drop in component costs and 'production efficiencies' of Blu-Ray.

Also confirmed is a new 80GB model which will available at retail on August for a suggested price of $599/$659 and will be sold with a copy of MotorStorm

"As we move into the next phase of PS3, it's important that we continue to evaluate our product line, offering consumers the technology and features that meet their growing needs for new forms of media and the way in which it is delivered," said Jack Tretton, president and CEO of SCEA. "The introduction of the 80GB PS3, the new pricing for the current 60GB model, the availability of more than 100 new software titles this fiscal year and, finally, the expansion of services for PLAYSTATION Network, will provide even more options for users and will help bring new consumers into the PS3 fold."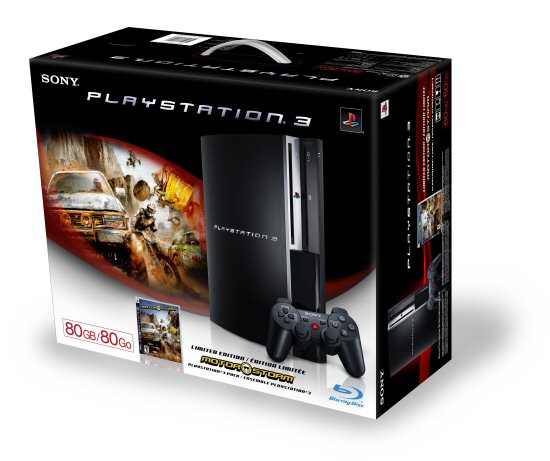 Both the 80GB and 60GB PS3 models come standard with Cell Broadband Engine (Cell/B.E.), Blu-ray Disc (BD) player, built-in HDD, 1080p high-definition output, Wi-Fi connectivity and SIXAXIS wireless controller. Sony are yet to announce a price drop in Europe.