It's almost that time of the year folks, time for the Tokyo Game Show. In the lead-up to gaming festivities and showcases, Sony has revealed not only some Japan-bound Vitas in glossy new colours but, also, a new, slimmer and lighter PlayStation 3, destined for release, here in the UK.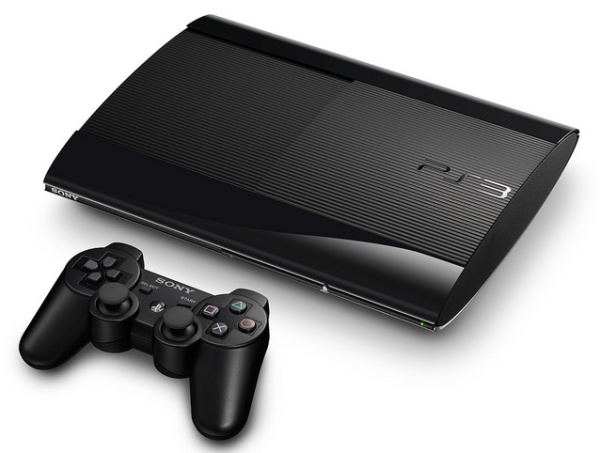 We honestly don't quite know what to make of the grills on the top of the new unit - fashionable by the tastes of few we suspect - it's clear that this console is designed to be as cheap-as-chips to produce. Perhaps this is Sony preparing the hardware, much like it did with the PlayStation 2, to be an affordable alternative to the next generation, that the firm can continue to pump-out at a profit whilst focusing forwards.
Minor rant aside, this new console is both 20 per cent thinner, 25 per cent lighter and five per cent less power-hungry than the latest slim models, available in "Charcoal Black" and "Classic White". Prices have been provided in Euros, with the unit coming in two variants, a standalone 12GB flash and 500GB spinning-disk model bundled with Fifa 13, retailing at €229.99 and €299.99 respectively. We're hoping for a little pound conversion here, as right now these consoles are out-pricing equivalent slim models on e-tailer websites.
First for release is the 500GB model, which will hit stores on September 28th, with the flash model reaching our shores a little later, on October 12th. It's worth noting that it will be possible to upgrade the flash variant with an internal harddisk, with the purchase of an official mounting kit, else, Sony will be offering an official 250GB harddisk.
Backing-up this new, cheaper PlayStation 3 will be old, cheaper games, which will fall under the umbrella of the 'PlayStation Essentials' line. These games will retail for €19.99, with many available online for €14.99. The line-up will include:
1st Party Titles
Uncharted: Drake's Fortune*
Resistance Fall of Man
inFAMOUS*
Motorstorm
Heavenly Sword
MAG*
God of War III
LittleBig Planet*
Ratchet & Clank: Tools of Destruction
ModNation Racers*
Sports Champions*
EyePet & Friends
Start The Party!
DanceStar Party!
Medieval Moves*
Move Fitness*
The Fight*
3rd Party Titles
Assassin's Creed II*
Assassin's Creed*
Assassin's Creed Brotherhood*
Far Cry 2*
Prince of Persia*
Driver San Francisco*
Tom Clancy's Rainbow Six: Vegas 2*
James Cameron's Avatar: The Game*
Prince of Persia – The Forgotten Sands*
Call of Juarez: Bound in Blood*
Tom Clancy's Ghost Recon: Advanced Warfighter 2*
Brothers In Arms: Hell's Highway
Tom Clancy's H.A.W.X
Deus Ex: Human Revolution*
Tomb Raider: Underworld*
Just Cause 2*
Sniper: Ghost Warrior
Tekken 6
SEGA Mega Drive: Ultimate Collection
Sonic Unleashed
Virtua Fighter 5
Darksiders: Wrath Of War*
Homefront: Ultimate Edition*
*Available for download
The PlayStation Store will also witness a redesign, perhaps to better integrate Sony's new budget game line-up.
And last but not least, we leave you with images of some pretty Vitas, in the colours "Cosmic Red" and "Sapphire Blue".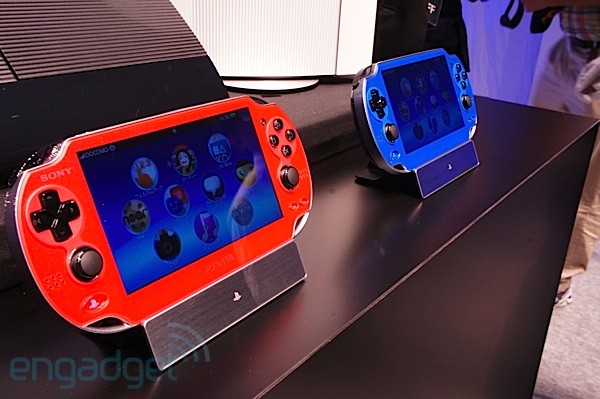 Image credit: Engadget