If you've never had any inclination to set foot in Sony's social gaming space on PlayStation 3 then perhaps today's brand new re-design might tempt you.

An overhaul of the PlayStation Home service has long been overdue and this new design aims to brighten up the virtual world and give all PS3 owners a reason to visit. The emphasis is still on providing a social experience for those hooked up to the PlayStation Network, but new gaming districts, free-to-play games, and more interactive content should make it a far more interesting place to frequent.

Immediately available across all PAL regions are four new districts: Action, Sportswalk, Adventure and Indie Park.

In the Action district, a new free-to-play first-person shooter called Bootlegger 29, which has an emphasis on team-play, is currently available. This will also be the place to visit if you want to hear about and play a variety of action-based games.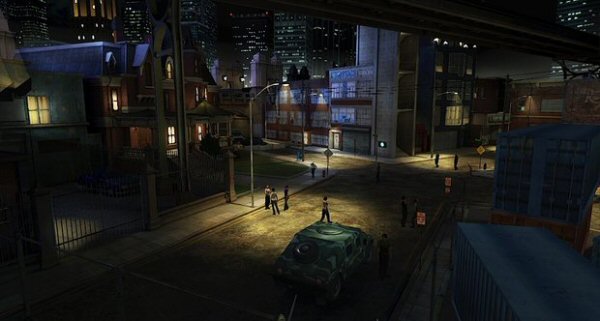 Bootlegger FPS available now for free



The Sportswalk district focuses on sports-themed games from competitive quizzes to social-based games like pool, or darts. This new area also launches with a poker lounge.

The Adventure district is inspired by the epic Uncharted 3: Drakes Deception and is also said to include adventure-based games for users to experience.

Finally, Indie Park features a host of games from indie developers and will become a place for fledgling programmers to showcase their talents.

Indeed, the whole of PlayStation Home has had a makeover with new areas to explore and the promise of regularly staged-events from music concerts to community nights.

You can download the new look PlayStation Home now from your PS3 XMB (XrossMediaBar) just under the PlayStation Network icon.

Note: We presume the update is rolling-out throughout the day as we've tried to access it and our greeted with the message "PlayStation Home is currently closed for maintenance."