The rumour that Sony plans to release a slimmer PS3 model just won't die down after online retailer Amazon listed the console on its website.

The listing follows news last week that orders for PS3 components have doubled in Taiwan (according to DigiTimes,) who reckon that orders in the last quarter equate to double the amount made in the previous three months.

As we reported earlier today, sales of the PS3 have been slow in the last quarter, suggesting that the influx of new orders could be because Sony is working on a new model. Or maybe it's simply because it's expecting a rush of customers this Christmas? A price cut, perhaps?

Check out the Amazon listing. It's a very suspicious error to make if it's not true.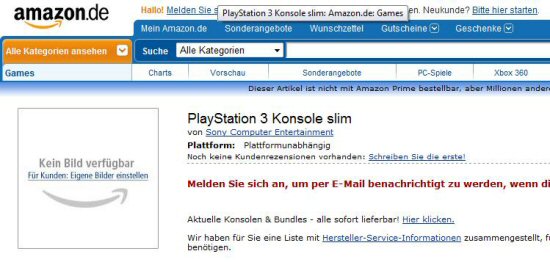 Since we wrote this article, Amazon.de has pulled this listing.