A very odd story this one. Sony representatives claim that it has "no plans to release a white Dualshock 3," yet that exact item has apparently been purchased from a Walmart store in Florida.

Official announcements usually follow any new Sony product launches, even if it is as something as trivial as a colour change, but there hasn't been any word at all about this new controller from the Sony camp.

Though it's probably quite easy to fake such a shot, check out the photo below which certainly looks genuine, and judging by the receipt it was only bought a couple of days ago.

Can I have a white PS3 to go with that please?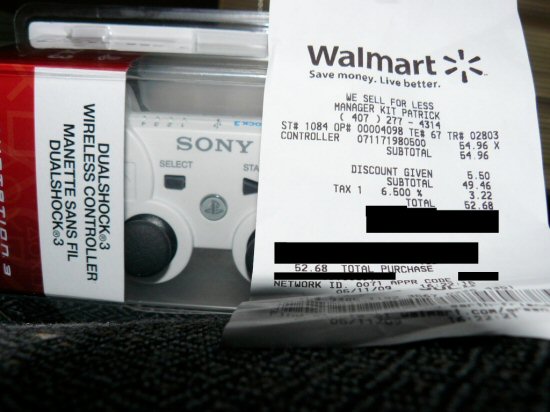 Thanks Joystiq