US firm BroadQ is launching a software application this Autumn that will enable PS2 gamers to view video content online via their consoles.

The $50 (£25) piece of software supports PAL and NTSC and will also support various audio files, including WAV, WMA AAC and MP3 formats.

"The PS2 has sold 125 million units all over the world, continuing to sell even now," BroadQ said. "We consider the PS2 as an influential hardware platform."

In 2002, BroadQ developed QCast, an application that allowed images, video files and music to be played on PS2 via the PC. Qtv is a re-designed version of QCast that will allow users to stream video from sites like You Tube.

Qtv can process up to 720p resolution videos, supporting video encoding technologies including MPEG2, FLV (Flash Video), H.264 and DivX.

They'll also be customisation options, allowing users to set keywords to search for videos of a particular type.

Sony has been vocal about wanting to convert the 120 million PS2 install base into PS3 owners as soon as possible, new features for the PS2 is the last thing they wanted.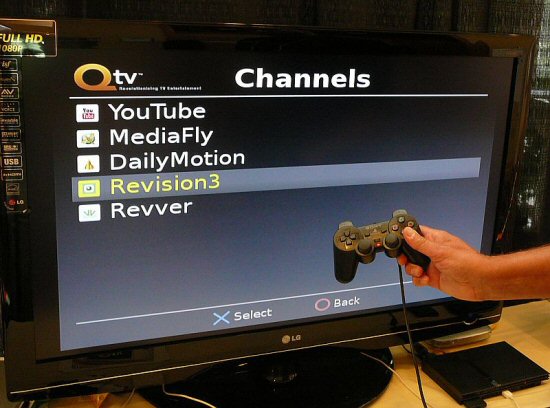 Source :: Tech Radar