Gaming hardware firm Thrustmaster has launched a new racing wheel for PC gamers. This wheel includes 'next generation' technologies from Thrustmaster including a powerful brushless 40-watt motor with embedded motor cooling to ensure dynamic performance is always on tap.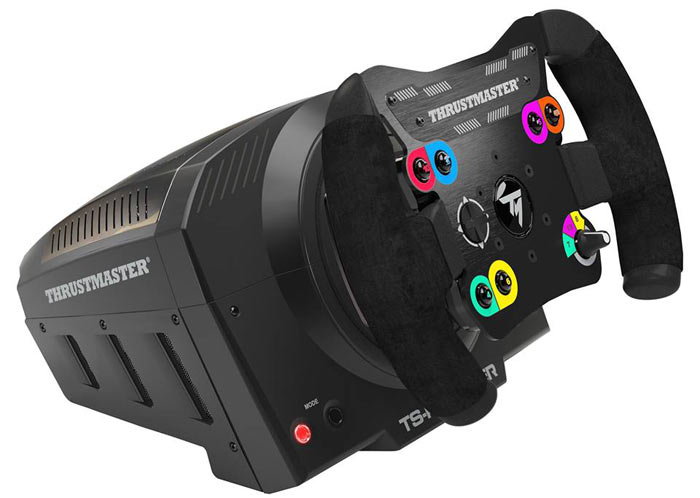 The Thrustmaster TS-PC Racer offers an open-wheel design. Its powerful new motor represents a significant step-up compared to previous PC wheels, says Thrustmaster. Users can enjoy "50 per cent more dynamic response, and 4 times greater stall force compared with Thrustmaster's other Force Feedback wheels". This is down to the new motor and cooling system. The brushless motor provides dynamic torque and stall feedback. Furthermore, its 'MCE' cooling system means that the motor won't need to rest, even during a long and frantic race.
Motor control algorithms boost the dynamics and precision of the wheel, says Thrustmaster. It also asserts that the external TURBO power supply ensures the wheel motor responds well to high-speed and very high-intensity commands from games.
TS-PC Racer wheel users will have six buttons within easy access reach on the central wheel area. Add to this a central D-pad and a 3-position rotary selector with a push function. Then there are dual paddle shifters on the grips and some extra buttons on the base. Users can set the maximum wheel rotation angle from between 270 and 1080 degrees.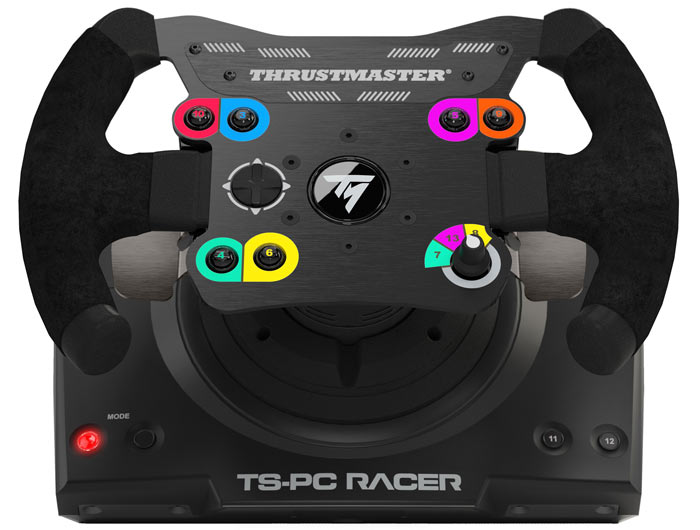 The TS-PC Racer is fully compatible with the Thrustmaster racing product ecosystem including various wheel add-ons, shifters, and pedal sets, as well as other USB or DB9 pedal sets (with a serial DB9 adapter).
Thrustmaster has constructed its new PC controller wheel with premium materials including; suede grip coverings, a metal faceplate, and brushed aluminium paddle shifters. The suggested price is also premium at $499 inc sales tax. The TS-PC Racer will become available from 5th December.