Valve has sold over half a million Steam Controllers. The games developer and distributor said it was excited by the news, and claimed that as more gamers adopt the controller it will only improve, thanks to user feedback and community participation.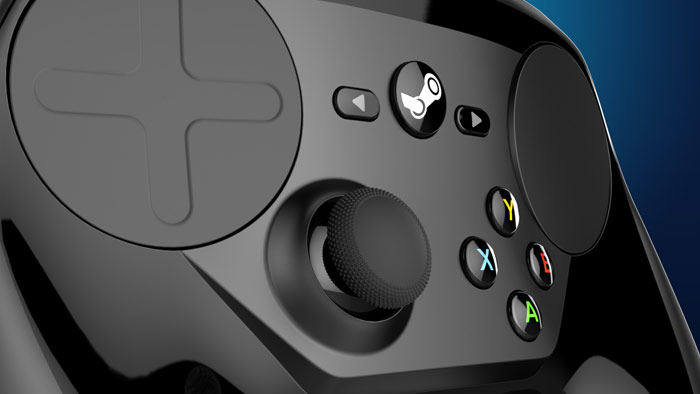 The 500,000 sales milestone gave Valve the opportunity to recap recent improvements that have come to the Steam Controller, thanks largely to community participation. Some examples of improved value to Steam Controller gamers follows:
Play more new games out of the box – some developers have profiles Steam Controller ready for game launches. Recent examples include DOOM, XCOM 2 and Dark Souls III.
It is now possible to configure and use the controller from your desktop so you can even use the pop-up keyboard outside of Steam/Steam games.
The Steam Controller can capture and reproduce the rumble effects from your favourite games.
Controller behaviour and button templates can be appliied across all your games.
Controller action sets can be created and switched between – for example for use in games where you walk / drive a vehicle / fly a plane.
Enhanced support has been built-in for games purchased outside of Steam.
Steam VR support in VR Game Theatre mode has been implemented.
Beyond the above, Valve asserted that further user-friendly features are on their way. An interesting example put forward was of 'Activators' to assign controller actions to press-and-hold, double click, toggle and more.
Back in April we heard hints that a Steam Controller hardware revision was on the way. There were no further details about hardware changes in the latest Valve update. In April Valve was swift to downplay upcoming hardware changes as mainly destined for controller look and feel – it wouldn't want to put the brakes on current buyer interest.
Limited time discount
Currently the Steam Controller is listed at £39.99 in the Steam Store in the UK. Those on the other side of the pond usually pay $49.99 but GameStop US is selling the controller (and the Steam Link) marked down to $35 right now and until the 7th June, reports GameSpot.