Retro gaming is popular with a large audience, as the success of Nintendo's own NES Mini and SNES Mini consoles confirms. Now there's another retro console maker hoping to cash-in on the retro wave with a product called PocketSprite. As the name indicates, this is a compact device, actually it is much smaller than traditional handheld consoles. However, it is claimed to be "ultraplayable," and provides "instant access to gaming classics," because you can carry it around anywhere on your keyring, for example.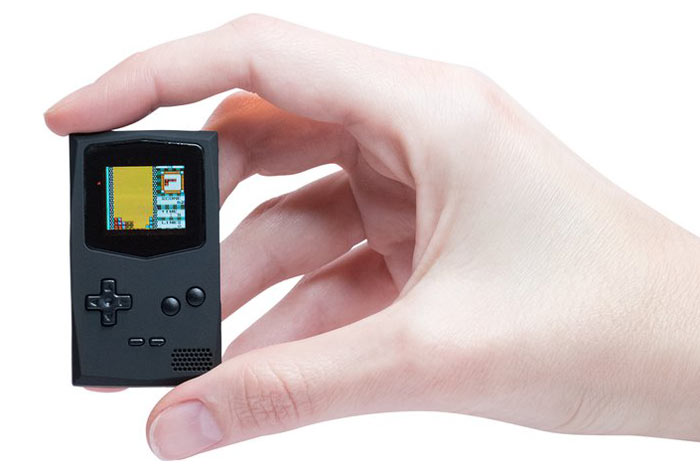 I think it is good to consider the console size first. What is the sizing sweet spot between great portability - and having comfortable controls with an acceptable screen to view? TeamPocket, the makers of PocketSprite, reckon it is 55 x 32 x 14mm. This might loosely be described as matchbox or tic-tac box sized. For another comparison a regular business card or credit card is 55 x 85mm, so if you fold it in half its front surface area is still more expansive than the PocketSprite.
Turning to the tech specs of this portable retro gaming device, it starts to sound more attractive. For start it packs a small but vivid full colour OLED 80 x 64 pixel display running at 60fps+. Compared to competitors, such as the Arduboy, Bitboy and PocketStar it has a fast and capable processor too.
Processor: ESP32 dual-core 240MHz MCU
Storage: 128MBit flash, 520KB RAM, 448KB ROM
Enclosure: Injection moulded ABS with soft-touch finish and screen filter
Buttons: Injection moulded ABS and tactile click: power, A, B, start, select, game pad
Display OLED screen, 25 x 22mm, 96 x 64 pixels, cropped to 5:4 ratio, 60+ FPS
Audio: 13 mm mono speaker
Wireless: Wi-Fi, Bluetooth Low Energy
Battery: Internal Li-ion battery gives hours of gameplay and months of standby
Recharging: via Micro USB port, cable included
Packaging: Collector's storage box (95 x 60 x 34 mm) and printed quick-start instructions
Emulators: GNUBoy for Game Boy & Game Boy Colour, SMS Plus for Sega Master System & Game Gear
Documentation: https://pocketsprite.com and https://github.com/PocketSprite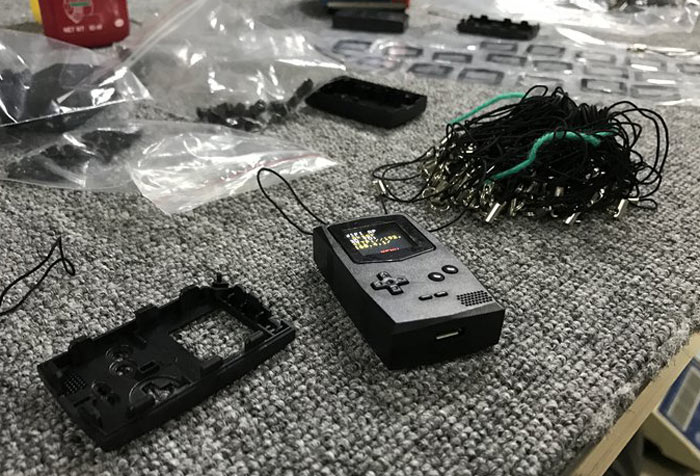 The device will be open source so emulation and application options can be expanded upon. As you can see above, it comes equipped to run Game Boy, Game Boy Colour, Sega Master System, and Game Gear ROMs. Importantly, it is said to be easy to add/remove game ROMs over-the-air via Windows, Linux, Mac, or Android, no cables or drivers needed – using PocketSprite's Wi-Fi web interface.
The Crowd Supply funding goal has just been achieved, after two days, so this product should now go through to production and shipping. There are still slots left in the 'Early Bird' program to get a PocketSprite (kit form) for US$45 with free worldwide shipping. It is estimated to ship in April but please be aware that some similar projects have had problems in implementing their promised goals.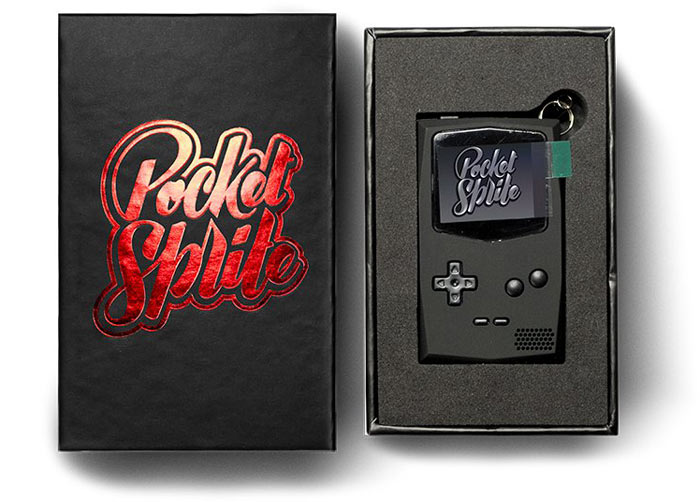 Personally, I have a great fondness for the 16-bit era. The PocketSprite would need to be more than doubled in size (perhaps to credit card size equivalency) with SNES and Megadrive compatibility (and a suitable screen) for it to get my cash backing.