Back in the previous century I was an eager early adopter of Atari hardware. I got the Atari STe when it came out, and kept purchasing devices with that iconic logo, buying into the Lynx handheld, Falcon computer, and Jaguar console. Now I am slightly excited to find out that Atari will return to the hardware scene, but that excitement is doused somewhat by learning that it will be returning with a wearable device…
According to a report by Just Push Start (via UberGizmo), Atari is teasing a new wrist-worn gaming device. In the teaser images you can clearly see a wrist tattooed with the Atari logo and bearing a logo for a 'GameBand'.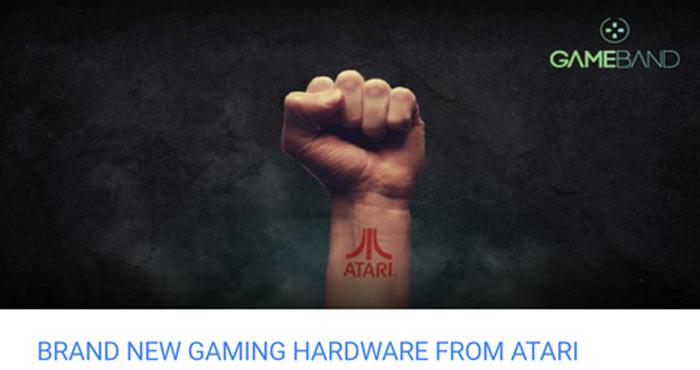 The picture above came in an Atari newsletter, headlined "Brand New Gaming Hardware from Atari". The communication continued, "We're getting ready to announce some new tech that will let you play classic Atari titles in a whole new way. Sign up for an inside peek before the official launch on February 1st!"
A previous GameBand product has been launched which might give us an idea of what to expect from Atari. The Minecraft GameBand contained a portable copy of the game and mod launchers which could be plugged into Mac, Windows or Linux computers to play. The wrist worn GameBand includes messages and animations that play on its small LED display.
In an Atari version we might expect a plug and play system (again likely for Mac, Windows, and Linux computers), which allows you to play your favourite Atari classics on any machine you have access to. So the tease appears to reveal that Atari is simply making more cash from its ancient gaming IPs rather than any cutting edge gaming hardware launch, sadly.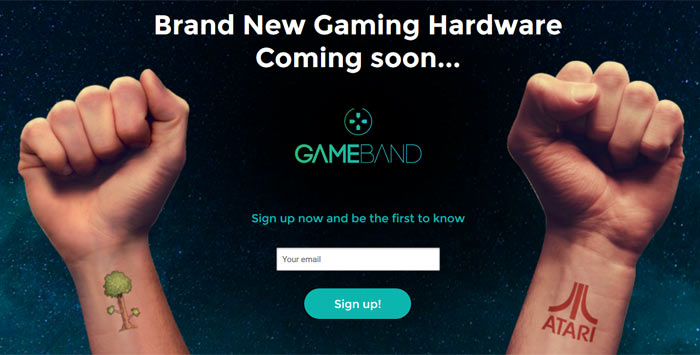 To be among the first to know what will be revealed by Atari, and GameBand, you can sign up with your email.