The appeal of the Atari Greatest Hits app for iOS is about to increase ten-fold as the developer reveals a brand new arcade stick that aims to deliver a retro experience to classic games like Missile Command, Yars Revenge and Asteroids.

In a recent update for the app, Atari hinted at the "Atari Arcade-Duo Powered" and has now confirmed that a four-button stick will be made available shortly. The arcade stick will connect to iPad via Bluetooth or a 30 pin connector.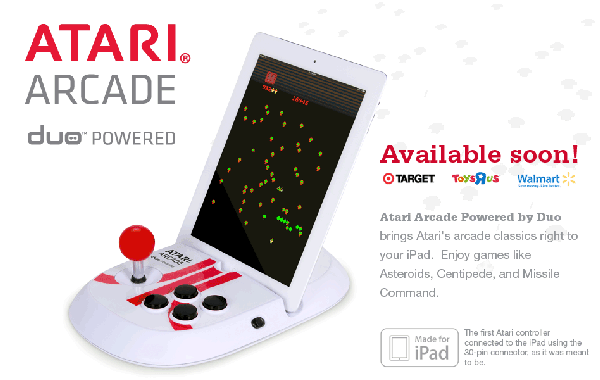 Atari has yet to confirm a price or a release date for the Arcade-Duo Powered joystick.