Press release
Last month Kingston Technology launched its new Ultra Low Latency DDR modules and Low Latency DDR2 memory modules, expanding its successful line of HyperX modules. The faster, higher capacity Kingston HyperX 400 MHz (PC3200) CL2 DDR module supports lower latency timings of 2-2-2-5-1 in 1-GB modules and in 2-GB kit memory configurations. Likewise, the HyperX 800-MHz (PC6400) CL4 DDR2 supports a lower latency of 4-4-4-12 in 512-MB and 1-GB modules, plus in 1-GB and 2-GB kit memory configurations.

Kingston Technology's HyperX modules are specifically designed for extreme gamers and PC enthusiasts, who want to maximise the performance of their system and the optimisation of their memory parameters. Current and future DDR2-based platforms will see increased operational headroom with low latency DDR2 modules.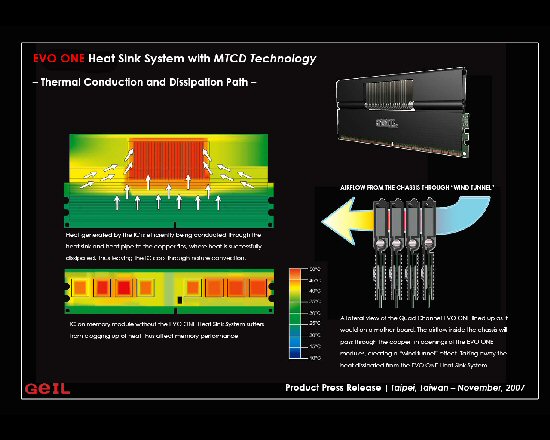 Click for larger image



Marc Bernier, Research & Development Engineer, Kingston Technology comments, "The new DDR400 Ultra Low Latency HyperX with its 2-2-2 timings make it the ideal module for gamers wanting high density, low latency configurations in today's AMD based desktop systems."

Bernier continues, "With the latest games on the market and high-end technology PCs arriving soon, 2-GB of HyperX memory will become the next 'must-have' configuration for hardcore power users."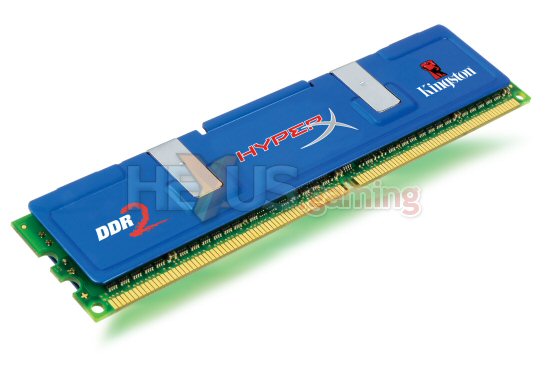 Click for larger image



Kingston's engineers have designed and tested HyperX modules by carefully selecting each memory component for assembly, followed by thorough testing for ultimate performance. The modules were assembled with a heat spreader and tested at their highest-rated speeds. Each Kingston Technology memory module is 100% tested and comes with a lifetime warranty, demonstrating Kingston's commitment to providing high quality, industry leading memory products.

Features / Specifications

Kingston Technology Ultra Low Latency Specifications:

184-pin Unbuffered DDR Modules
PC3200 400-MHz settings: 2-2-2-5-1
Voltage: 2.7V
Tested for optimum performance on ASUS P4C800-Deluxe, Abit NF7-S and DFI LanParty UT NF4 SLI-DR
Kingston Technology Low Latency Specifications:

240-pin Unbuffered DDR2 Modules
PC2-6400 800-MHz settings: 4-4-4-12-1
Voltage: 2.0V
Tested for optimum performance on ASUS P5WDG2-WS and ASUS P5WD2-Premium